2009 Honda City spy shots from China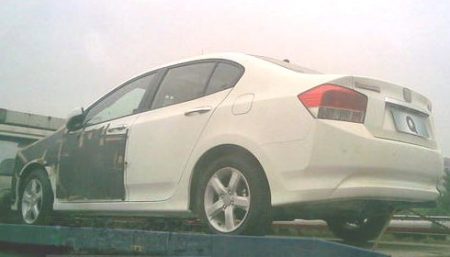 Believe it or not, but there are people out there who actually worship the perennially awful Honda City. Most of these people reside in countries such as India, Malaysia and China, and they've been tracking the progress of the upcoming 2009 model. We have to say, the new model actually looks rather decent, even though it looks nothing like any other Honda, in keeping with the company's unfortunate tradition of all its models not sharing any corporate styling features among one another.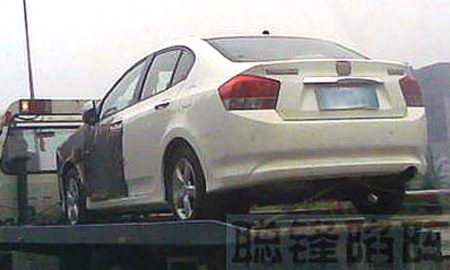 The photos taken of the test mule on the flat-bed truck where apparently taken in China. More messy photos were taken in India by a bystander, showing the front of the car.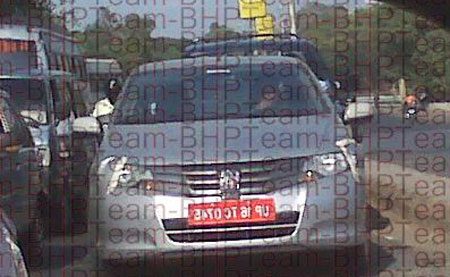 This photo to be a picture of the actual car from the brochure. We had to mildly edit the photo as parts of it was missing.
We later found this photo from Pakistan of the interior. It is all hard plastics, but at least the design is interesting.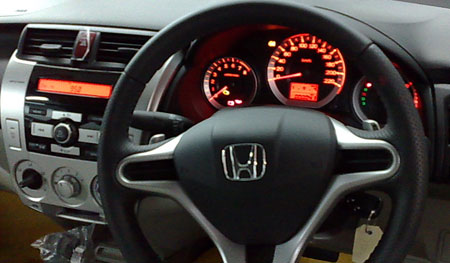 The new model will debut in the GCC during the first few months of 2009. The new 2009 Honda Jazz is coming by the end of the year, and will probably share its range of 4-cylinder engines with the City.
Update: The 2009 Honda City has been officially launched.