Bentley Mulsanne makes massive debut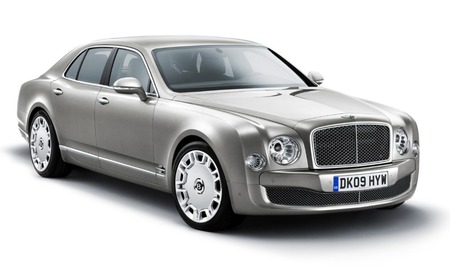 Bentley Motors unveiled their all-new 2011 Mulsanne flagship luxury sedan at the prestigious Pebble Beach Concours D'Elegance in Monterey, California. Although the aging Arnage ends production this year, Bentley vehemently denies that the Mulsanne is a direct replacement, but "will be positioned at the pinnacle of the ultra-luxury segment."
Bentley also goes to great lengths to mention the lack of parent-company Volkswagen's involvement, saying that the Mulsanne was "conceived, styled and engineered entirely at Bentley's headquarters in Crewe, England" on a completely new platform.
Supposed inspired by the 1930 Bentley 8-litre model, the Mulsanne's front-end styling more closely apes that of 1950s Continental models. The Mulsanne will also receive a heavily-reworked version of the Arnage's long-running 6.75-litre turbo V8, although specs will be released closer to its debut at the forthcoming 2009 Frankfurt Motor Show in September.
The Bentley Mulsanne will go on sale worldwide in the middle of 2010.