Hyundai Veloster to roll in Saudi Arabia & UAE soon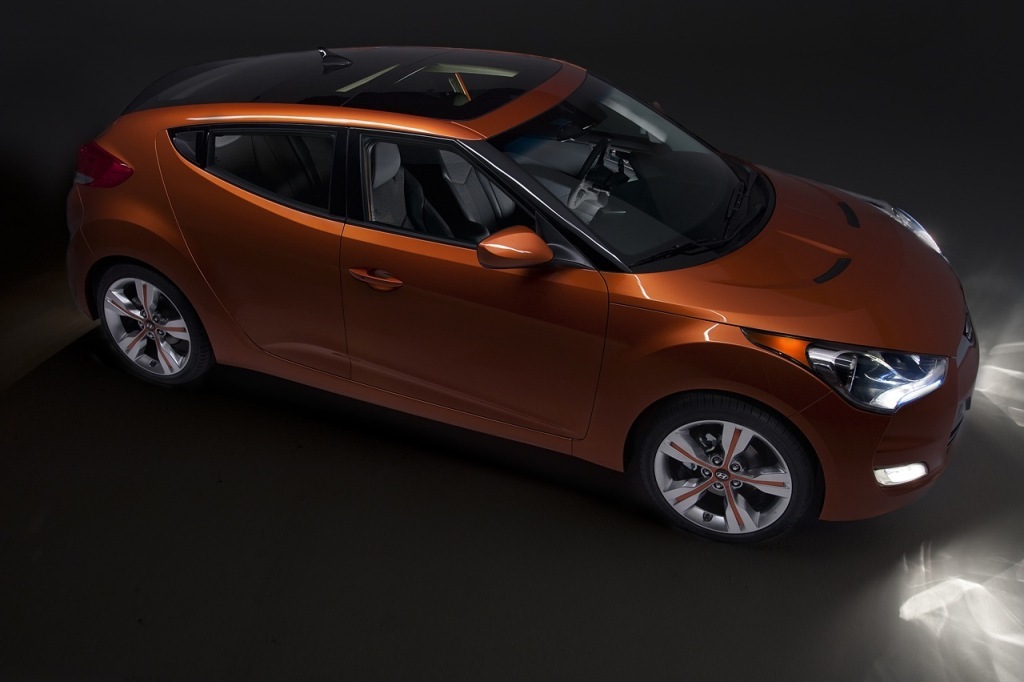 Hyundai is the talk of the town these days. Having rolled out several new models in a seemingly short span of time, all so well engineered, well designed and well priced, Hyundai has already caused quite a stir in the market dominated by the Japanese giants. And the increasing damage they are continuing to cause the Japanese monopoly is evident from the shaken chiefs of some major Japanese automakers stepping into the limelight themselves for praising their own upcoming models, in a sad bid to counter competition. As part of Hyundai's scheme of kicking the Japanese and everyone else out of the game, they have now decided to launch their all-new sensational Veloster sports coupe in the GCC.
Contrary to earlier misleading info by the Saudi dealer, the Veloster is not going to come to the GCC with Hyundai's renowned GDI engine technology. The standard motor is a 1.6-litre unit good for 130 hp and 157 Nm of torque, mated to an all-new 6-speed dual-clutch automatic transmission – a Hyundai first. Other highlights of the Veloster include weird asymmetrical doors – featuring a passenger door only on one side of the car, LED daytime running lights, projector headlamps with High-beam assist, sunroof, rear-view camera,  Bluetooth with support for music streaming, cruise control, 8-speaker premium sound system with subwoofer featuring a 7-inch TFT screen and AUX/USB/RCA support, heated front seats, button start, front, side and curtain airbags, electronic stability control system, heated external rear-view mirrors and a Blue Max eco guide system which advices and guides the driver for an efficiency-oriented driving style.
We are not sure if Hyundai would opt to offer all those options in the GCC even in the top-spec trim, considering their penchant for keeping the prices low. Pricing details are unknown at this point. As it seems, Saudi Arabia will get to see the Veloster in action real soon while UAE and rest of the GCC may be patience tested until fall of this year.