Long-term update: 2000 BMW M Roadster final days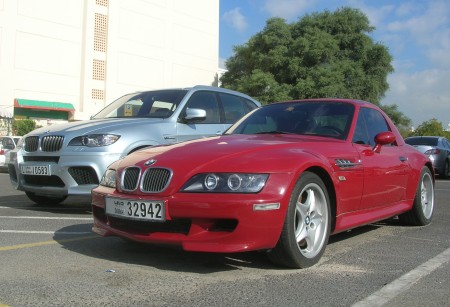 You might be wondering why there have been no updates on our 2000 BMW M Roadster, the ultra-rare sports car of which only a handful exist in the UAE. The truth is we haven't been driving it much, because it is a race-car for the streets. Race-cars aren't particularly good on crowded streets.
Since our last update 2 years ago, the Roadster went in for an oil-change and check-up at a local motorsports garage. It went in just as the brakes were feeling mushy, which we'd traced to a disturbing fluid leak. The oil change using Castrol Edge, gearbox and differential oil change using Gulf Oil, leak-fixing and top-up of the brake fluid and the full inspection all cost Dhs 1300 in total.
During this time, our third-party insurance premium fell from Dhs 1800, to Dhs 1500, and then to Dhs 1200. But we aren't adding that to the total running-costs tally.
At another time, the engine used to stutter at low parking-lot speeds, so we took it to the same garage and they cleaned the mass-airflow sensor for Dhs 250, which did the trick.
Another time, all the rear brake lights stopped working. The in-house garage at an Emarat petrol station charged us a ridiculous Dhs 80 to replace a fuse. The boot-lid brake light, which consists of 7 small bulbs, still didn't work half the time, so we replaced all the rusty bulb-holders with new ones from the dealer for about Dhs 100. The originals went rusty because water was leaking into that top-mounted brake light.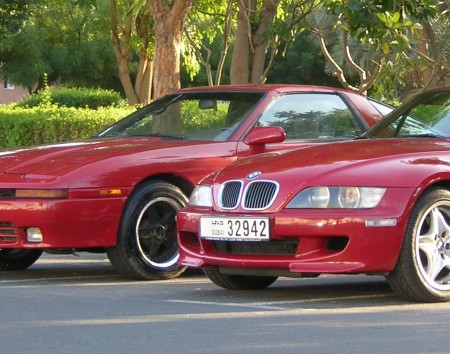 We finally got our aftermarket "angel-eyes" headlights installed to replace the yellow originals that we also burnt by the previous owner in his attempt to install HIDs. We had the new ones shipped from the United States back in 2009. Those cost us only Dhs 1200 due to stock clearance, with an additional Dhs 100 to get installed, with white bulbs thrown in, as well as new bulbs for the gauge cluster.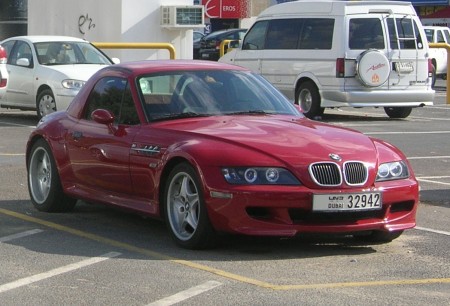 Earlier this year, we finally changed the rear tyres because they failed the RTA test. We were enjoying the occasional drifts that the worn rubbers threw at us. We got Sumitomo HTR ZIII tyres in 245/40-R17 size. They cost us only Dhs 1150 for both, the cheapest in the market. We later read elsewhere that they are excellent tyres.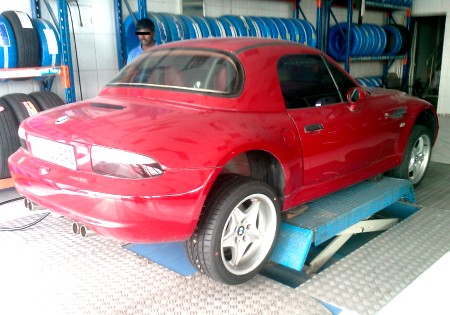 At various points, I got various panels of the car painted at different times for a total of Dhs 1400, sometimes from a ghetto garage and sometimes for a proper garage. We didn't paint the whole car because it didn't seem worth it for a car parked in public. That proved true, because just a month ago, some moron left a huge dent on the passenger-side door. We got a Dhs 450 Groupon coupon for a Dhs 900 paintjob for one panel from some garage that turned out to be ghetto, and the supposed Dhs 900 paintjob looked liked a Dhs 450 paintjob anyway.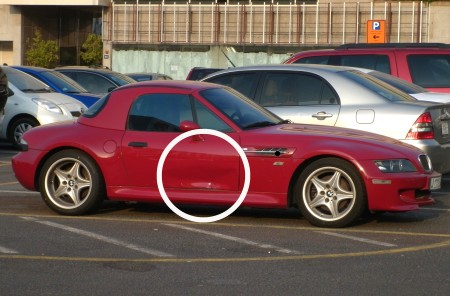 We also got the a/c gas filled twice a year because there was an untraceably-tiny leak. That probably cost us a total of Dhs 250 over the years, including attempted fixes.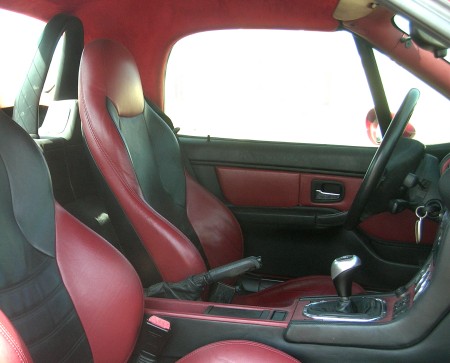 At the end of the day, we never got to many problems that we inherited from the previous owner, including the peeling leather seats, disintegrating steering-wheel leather, warped dashboard plastic, the dead analogue clock, partially-worn clutch, and a gearbox that crunches on the 4th-3rd downshift if not rev-matched perfectly, among other minor cracked plastic pieces.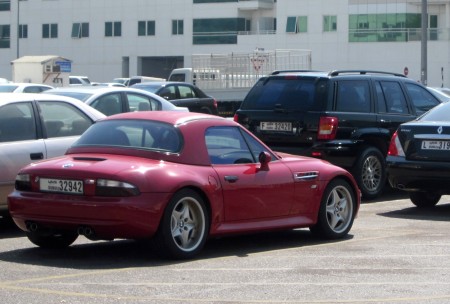 But the car drove like an animal, the engine was still perfect, the fuel economy was unexpectedly superb, and the notchy gearbox forced you to become a better driver. The problem is, it never could relax. It shuddered and stuttered at low speeds, never truly smooth in city traffic. We were not really driving it much, and racked up only 6000 km in almost four years. We were wondering whether we should just sell it off cheap or invest a whole lot of money to clean it up again. In the end, we never put it up for sale and had planned to renovate it, when a certain car enthusiast started chasing us with an intent to buy the car last week. And the rest, as they say, is history.
Original Mileage When Bought: 113,000 km
Latest Mileage To Date: 119,500 km
Latest Average Fuel Economy: 10.2 litres/100 km
Cost of Latest Problems: Dhs 3830
Cost of Latest Maintenance: Dhs 2450

Total Non-Fuel Running Cost Since Bought:: Dhs 8872