Volkswagen Golf GTI is the company's best-seller in the Middle East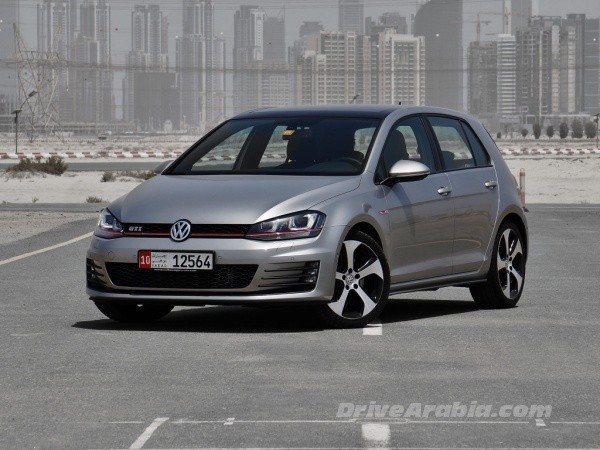 When we went on a VW-sponsored trip to the 2016 Qatar Motor Show last week, we sat down with Thomas Milz, head of Volkswagen Middle East, for a casual chat on how the company is doing in the Middle East. We were there to witness the VW Tiguan's regional launch and, having seen it before in Frankfurt and Detroit already, we continue to be impressed by just looking at it. Milz expects the Tiguan to become a huge success in the GCC, but we asked him what model was currently their biggest seller in the Middle East.
"Last year, you won't believe, was the GTI," says Milz. "We couldn't deliver as many GTIs as the customers demanded." We had heard several years ago that VW was selling as many GTIs as they were the regular Golfs, so we asked him if that was still the case. "We basically have 80% penetration with just GTI and Golf R, so 20% of our Golf sales are the normal 1.2 and 1.4-litre Golf."
It is uncanny that a company's best-seller in the Middle East is a hot hatch, even while the Golf GTI has been undercut in price by a number of rivals. Even the pricier Golf R seems to be doing well. To add to the line-up, VW is going to bring the GTI Clubsport model to the region, which celebrates the GTI's 40th anniversary. While a 3-door manual was shown at the auto shows in Dubai and Qatar, the GCC-spec model will come with a "DSG" automatic and likely a 5-door body style. The lighter Clubsport comes with the 2.0-litre turbo-4 bumped up to 265 hp, with 290 hp available for 10 seconds on overboost. It can be distinguished by its unique wheels, front bumper and rear spoiler. Pricing is expected to be around Dhs 140,000.