2020 Porsche Carrera joins 911 lineup as base model
Many months before, Porsche had unveiled the 2020 Porsche Carrera S initiating the beginning of the 8th generation of the sports car. Now, as a base model to the already-confusing Porsche 911 lineup, the German brand has unwrapped the 911 Carrera Coupe and Convertible.
The new entry-level 911 is powered by a 3.0-litre, twin-turbo flat-six engine which churns out 379 hp and 449 Nm. In contrast, the Carrera S produces 443 hp and 529 Nm. The power of the Carrera models is channeled through an eight-speed dual-clutch gearbox.
This power makes the 911 Carreras quite sprightly. The Carrera Coupe accelerates from 0 to 100 kph in a smidge over 4 seconds and the Convertible does the same duty in a little over 4.2 seconds. Adding the Sports Chrono Package can shave off 0.2 seconds off these times.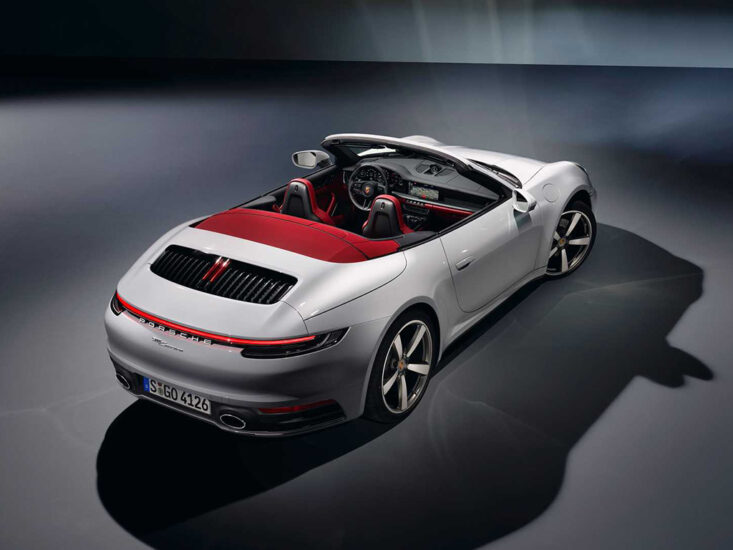 The tricky part with Porsche 911s has always been telling them apart from one another. And good news! It's still the same with this. The only evident aspect (apart from the badging) that can set the Carrera apart from the more potent S is the single exhaust outlet at the rear. The S version comes with twin outlets. But owners can get an optional Sports Exhaust which will add twin exhausts to the Carrera as well. And this should leave everyone but die-hard Porsche buffs unable to know what's what. The interiors carry over the same theme of absolute uniformity.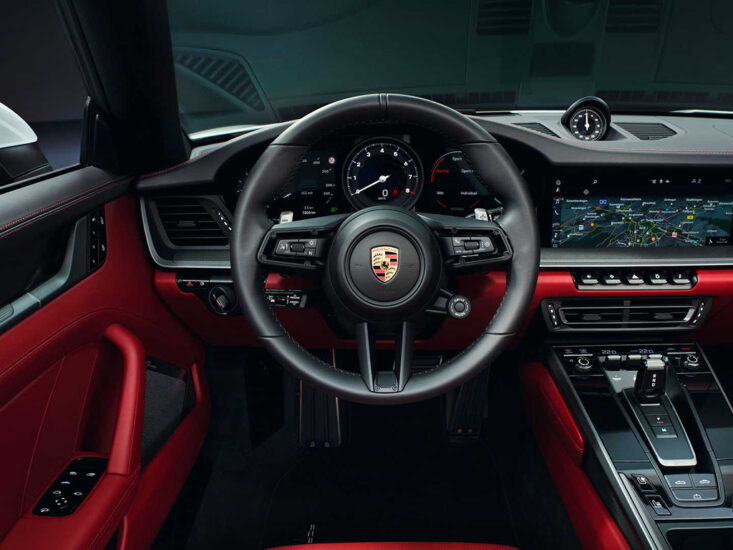 Under the skin of the 911 Carrera lives a lot of tech. These include Porsche Active Suspension Management adaptive dampers which offer Normal and Sport modes. There is a wet mode with the brakes that can detect wet roads and adjust the ABS and Traction Control systems for the best dynamics. If you wish, you can also slap on Porsche Ceramic Composite Brakes and either a 21 or 20-inch wheels from the Carrera S.
Deliveries of the Carrera Coupe and Convertible are planned to start from 2020 January. Expect a UAE price starting at around Dhs 400,000.
For UAE/GCC prices and specs, visit the Porsche buyer guide.