So we got an Infiniti FX50 S

When Lexus first came out, it was nothing more than a cheaper copy of a Mercedes-Benz when it came to looks. Still, Lexus is now known as the dullest luxury brand in the market, and a substandard attempt at taking on the Europeans. And now, a new generation of Infiniti models, while still building their brand, have already managed to surpass ever-desperate German stylists in terms of looks. It is hard to believe that the uncreative Japanese have beaten the Germans at their own game. And the Infiniti FX50 is the crowning glory of that achievement.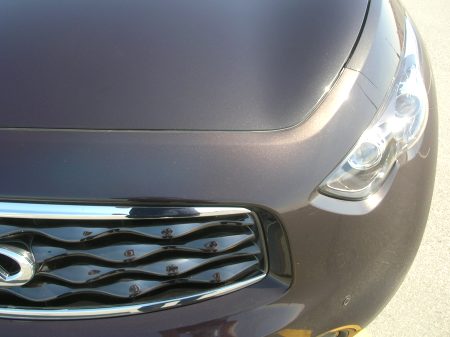 The detailing of the front end is weird but ultimately very unique, not requiring any description.
The rear is very similar to the old model, with little changes such as reshaped LED tail lamps. The tiny sloping rear window remains, reducing luggage volume to slightly more than that of a Tiida, with a complicated cargo-area cover that I couldn't figure out how to remove.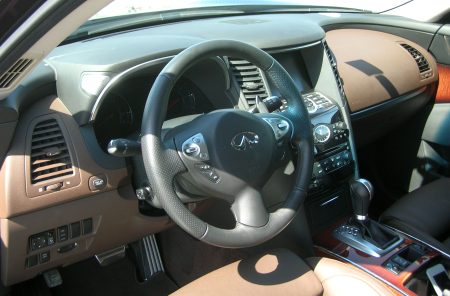 The interior is as interesting as the exterior, although I am not a fan of the shit-brown theme. A big plus is that almost all cabin surfaces are soft-touch materials. No fake "leather-look" hard plastics at all.
The electric seats have a manual lower-thigh support that extends out and improves comfort, while also becoming a storage space for food crumbs and desert dust. Even the side-bolsters can be electrically adjusted.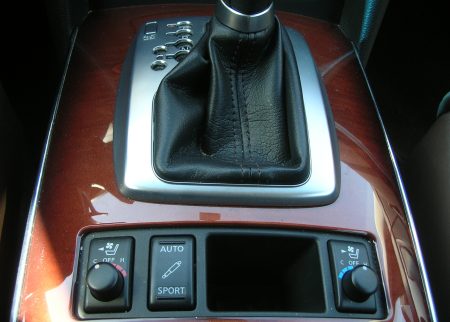 The ass-cooling front seats were an excellent feature, when most luxury cars only have heated seats. We didn't notice much of a difference between "auto" and "sport" settings. But the fancy suspension did handle body roll better than the FX's confused little car-SUV brother.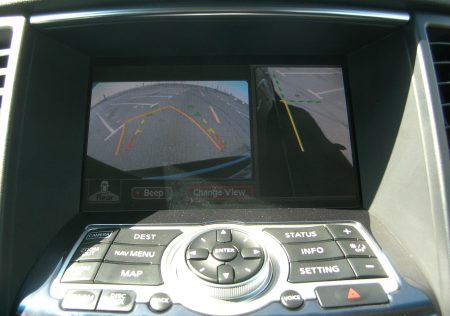 But for some reason, our big FX might not have come with its little brother's awesome four-camera overhead-view parking system. We saw the views from "only" three cameras. Maybe we just didn't turn on the "around-view" mode, but it didn't occur to me until I returned the car that the FX is supposed to have that "around-view" feature. That is why three-day test drives are a joke, because I still miss small things, lost among the sea of buttons. The showroom was already bugging me to return the car on the second day. So they'll have to accept my half-assed report on the cameras.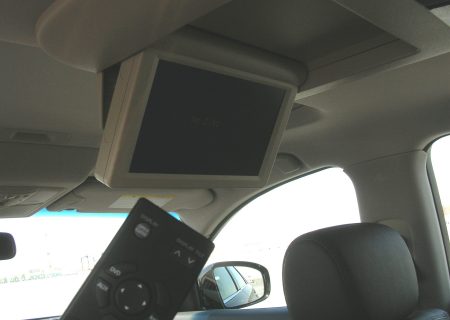 The DVD screen flips open from the roof using a remote only. We didn't turn it on though. I don't even remember where the DVD drive was hidden.
Rear seat space is okay, but a Tiida might have a bit more useable legroom.
A whole bunch of blank button spaces (for optional electronic features) are the only unfortunate cheap bits we found.
The FX50 certainly is a cool vehicle. It handles well, although we got rather uninspiring 0-100 kph times from our tester, considering foreign reviewers broke the 6-second mark with it. A whole bunch of warning lights came on during our first drag run, and didn't turn off until the car was restarted. Considering our tester has been in circulation among press geeks since last year before we got it, and is also a showroom demo car, maybe we got a bit of a dud — a very impressive dud that makes the Germans seem boring.