So we got a 2012 Mini Coupe Cooper S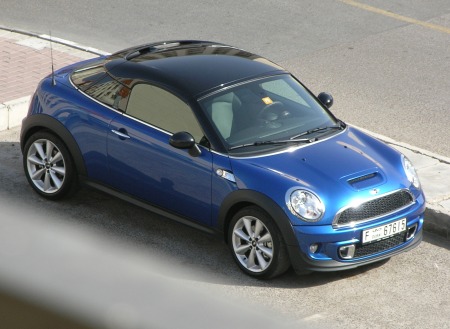 We're not quite sure of the order of the words in its name, but the short version is we finally got to drive a Mini Coupe, in Cooper S trim no less.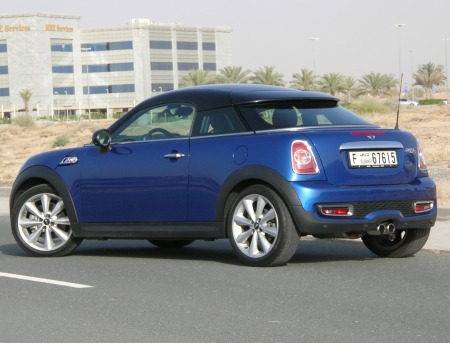 The Mini Coupe actually looks smaller in person than in the warped press photos that make it look longer and sleeker. Only the top half is different from the hatchback.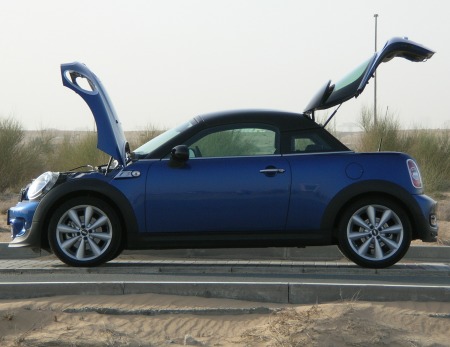 The truth is there is actually very good headroom. But even this "coupe" is also technically a hatchback, with that huge upward-opening rear hatch.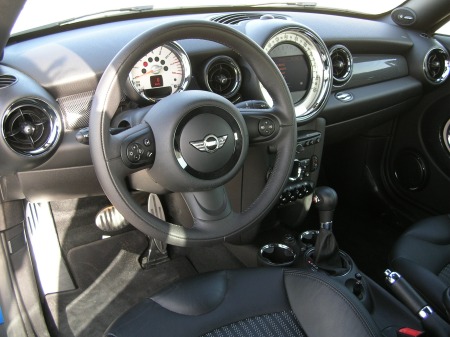 Behind the wheel, it is exactly the same as the regular Mini, except for the slightly-more sloping windshield.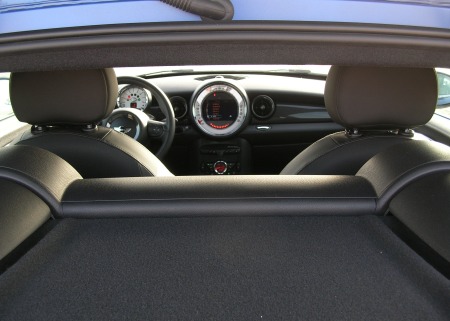 But while the rear seats in the regular Mini hatchback were nearly useless, they don't even exist here.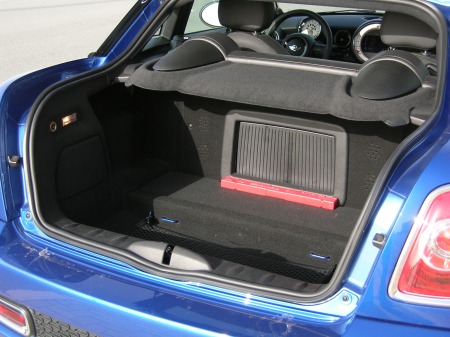 That also means the luggage boot is pretty darn big. Even those plastic buttresses along the top can be removed to increase cargo room.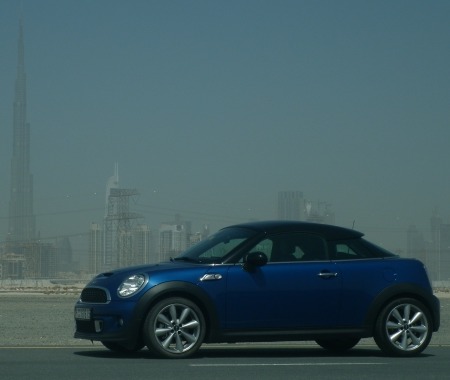 Interestingly, the general public was oblivious to the uniqueness of this Mini. The only people who noticed were Mini owners! More in the full review.