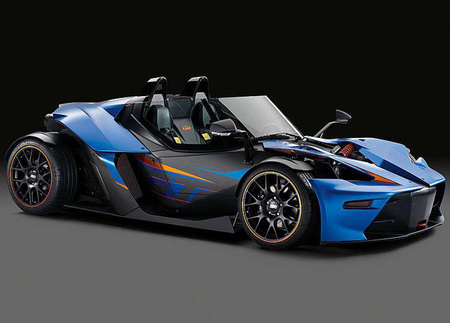 KTM unveiled the new X-BOW GT at the 2013 Geneva Motor Show earlier this month.
It is based on the KTM X-BOW R. While the X-BOW R was strictly made for the track, the X-BOW GT is road-legal, so it has a removable soft-top and a 50-litre storage space.
Power is provided by a turbocharged 2.0-litre 4-cylinder engine, mated to a 6-speed manual transmission. It produces 285 hp and 420 Nm of torque, making the X-BOW GT capable of reaching 0-100 kph in 4.2 seconds and hitting a top speed of 231 kph. Fuel consumption is rated at 8.3 litres/100 km.
It should be available in the UAE and other select GCC countries by the end of the year, at least on special order.
Keep track of the latest prices and updates in the KTM buyer guide.