Honda Civic Hatchback 2017 may be offered worldwide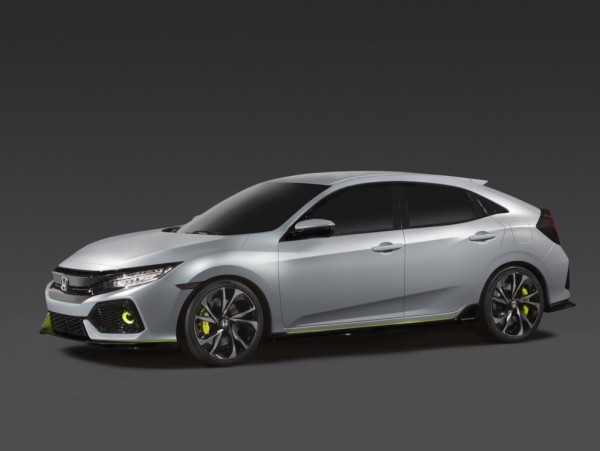 The prototype of the hot Civic hatchback is being showcased in the 2016 New York Auto Show following its preview at the 2016 Geneva Motor Show. The hatchback is the third body-style of the 10th-generation Honda Civic, after the sedan and the coupe. While nothing is confirmed for other markets, the fact that a hatchback model is finally being offered in the U.S. and Europe may mean that it could come to the GCC as well, as some sort of worldwide model. A Type-R version of this has already been spotted testing. We can always hope.
More details regarding the car has surfaced. Honda has confirmed that there will be only one engine option for the U.S. market, at least for now. The 1.5-litre turbocharged 4-cylinder engine churns out 174 hp which will give the Civic some respectable pace. Unlike the sedan or the coupe, a 6-speed manual will be on offer as standard for the hatchback, while a CVT gearbox will be optional. In the sedan and the coupe, the CVT is the only one to pick with the turbo engine.
The prototype shows us what the design language for the new Civic is going to be. But we expect the fancier details like the front bumper, larger wheels and tail pipes to be ruled out when the prototype starts moving towards production. These design elements may be reserved for the bonkers Type-R version. The current Type-R hatchback will probably share an engine with this larger liftback model. With a 2.0-litre turbo producing 305 hp, it's not a bad thing to start with.
The production version of the Civic hatchback will go on sale in late 2016 as a 2017 model in U.S. markets. The sedan will go on sale in the UAE and GCC next week.