2018 Range Rover Sport series adds plug-in hybrid
A few days ago, JLR revealed the refreshed 2018 Range Rover Sport. The Sport portfolio has been widened with the addition of two models, namely the Range Rover Sport Plug-in Hybrid and the updated SVR. With the new Range Rover Sport Plug-in Hybrid, Range Rover becomes the latest manufacturer to jump on the electric-hybrid bandwagon.
The entire Range Rover Sport series has been given a makeover for 2018 in the form of some styling tweaks. The grille is slimmer and the LED headlamps are reworked. The front bumper and the vents on it have been recrafted with aerodynamics and engine cooling in mind. At the rear, the 2018 Range Rover Sport gets an aggressive spoiler and at the sides, two new sets of 21 and 22-inch alloy wheels.
Some traits from the larger Range Rover's cabin have trickled down to the 2018 Sport, which includes semi-aniline leather upholstery. The electrically-operated sunblind can now be controlled by gestures. There is a new cabin air ionisation system as well, that purifies the cabin air using nano-sized water particles. The two 10-inch touch screens of the Touch Pro Duo infotainment system are complemented by a 12-inch driver's display and a 10-inch full-colour heads-up display.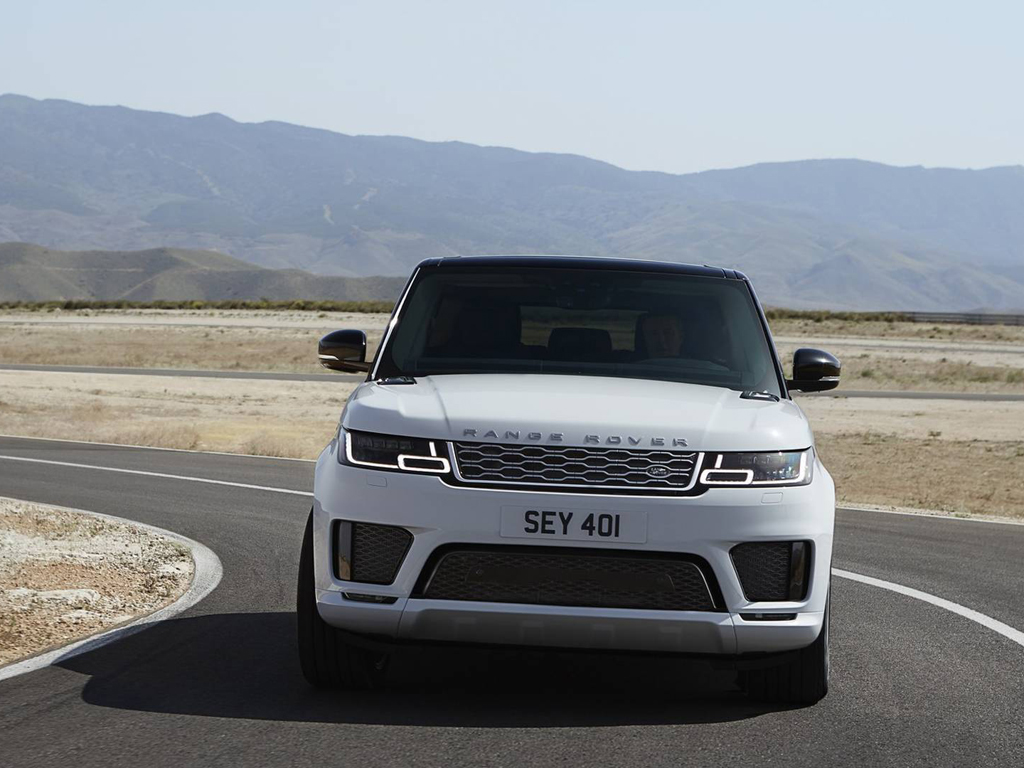 The Range Rover Sport Plug-in Hybrid known as the P400e is powered by a turbocharged four-cylinder petrol engine from the Ingenium family working in tandem with an electric motor housed on the transmission. The 13.1 kWh battery can provide enough juice to run the Sport P400e in pure EV mode for up to 51 km. The SUV also returned a very impressive fuel efficiency rating by sipping just 2.8 litres/100 km in the New European Driving Cycle (NEDC). The IC engine outputs 300hp and the electric motor adds 116 hp to it. The torque is rated at 640 Nm. All this firepower is used to propel the behemoth from 0 to 100 kph in 6.7 seconds. The top speed is 220 kph in hybrid mode and 137 kph in EV mode.
The Plug-in Hybrid is accompanied by a beefier SVR model. The 5.0-litre V8 engine now produces another 25 hp and 20 Nm to take the final output to 575 hp and 700 Nm. This is enough to power the SVR from 0-100 kph in 4.5 seconds and onwards to 283 kph.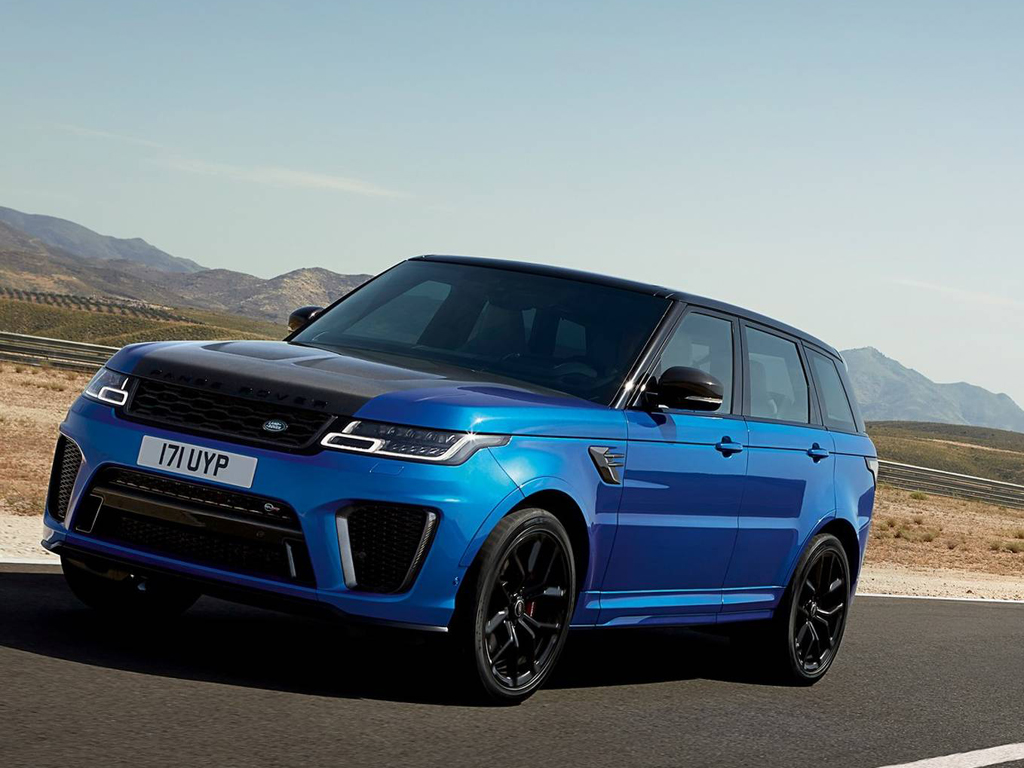 Land Rover has already opened up the order books of the 2018 Range Rover Sport in Europe. They will start deliveries by the end of this year.
The new 2018 Range Rover Sport line-up is also making its GCC debut at the 2017 Dubai Motor Show next month.