2020 GMC Sierra Heavy Duty arrives with 1200+ Nm torque
GMC combines their latest truck design with brute power with the release of the 2020 GMC Sierra HD. The design of the Heavy Duty Sierra HD resembles the regular Sierra 1500 but with tougher elements. And it has 1234 Nm torque with a towing capacity of 13,600 kg.
The Sierra HD 2500 and 3500 gets a face similar to that of the 1500 but with a taller grille that extends on to the headlights, bigger wheel arches and a brute of a hood. The design not just adds muscle to the looks but to function as well. The pickup bed gets a lower lift-over height, new side steps and an optional tailgate step. The two-piece tailgate, called MultiPro, is standard across the range.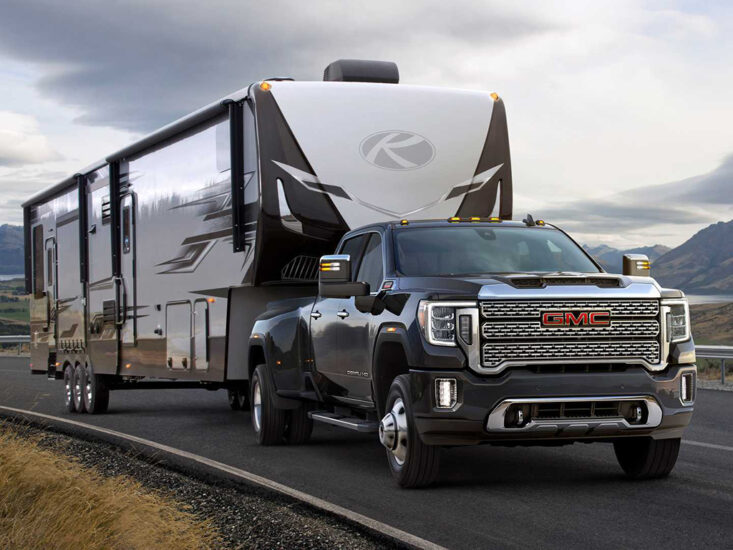 There are three top trims to choose from, the well-equipped Sierra HD SLT, the luxurious Sierra HD Denali, and the off-road spec AT4. The AT4 is the new boy to the range with Rancho shock absorbers, skid plates, a dedicated off-road driving mode, and Michelin All-Terrain tyres shod on 18-inch wheels. Out on the exterior, the AT4 gets specific design touches that include dark chrome accents, and red tow hooks.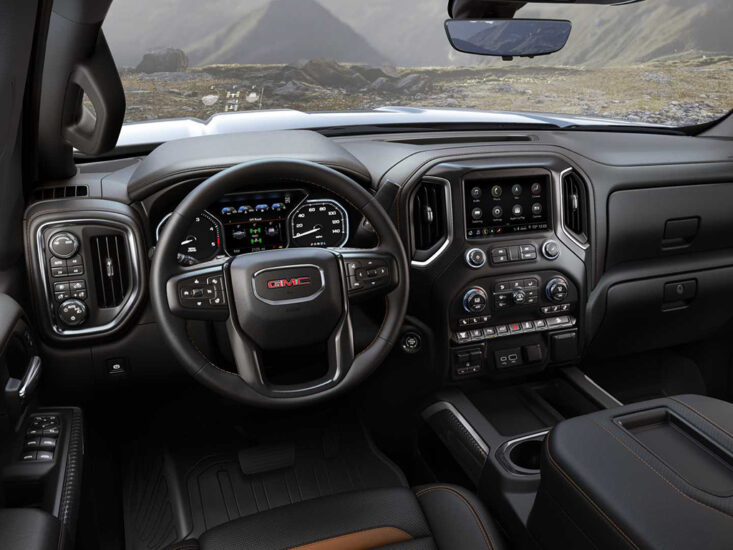 Inside, the cabin is similar to that of the Sierra 1500. The functions available for the driver include an integrated trailer-brake controller and a 15-view exterior camera system. This also includes "transparent trailer" view, a system that virtually allows the driver to "see" through the trailer using two cameras, one on the tailgate of the truck and the other on the rear of the trailer. It also gets a 15-inch heads up display with an Inclinometer specific for the AT4.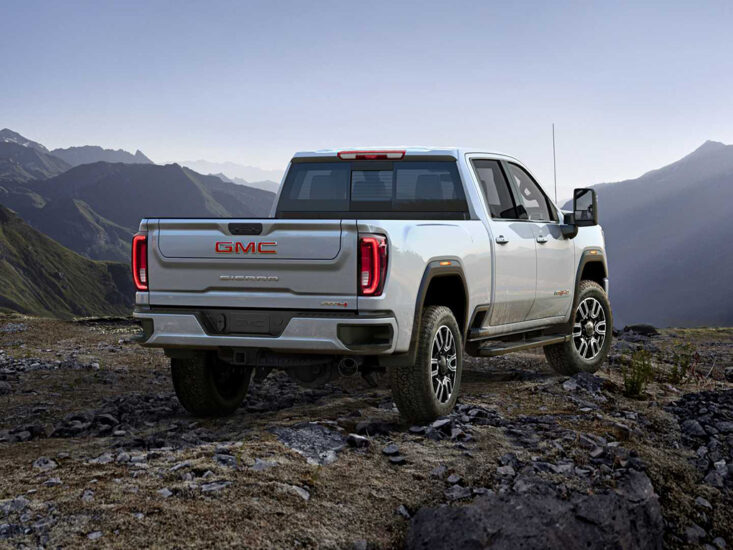 Under the hood, a petrol V8 rests. GMC is tight-lipped about the specs of this engine. There is a new 10-speed automatic transmission announced as well. And the V8 diesel has been carried over. The 6.6-litre turbocharged V8 diesel produces 445 hp and 1234 Nm of torque.
It is unknown at this time whether the Sierra 2500 will be offered in the UAE and GCC, although it has indeed been sold here in the past.