2019 Toyota Hiace all-new model now on sale in UAE and KSA
The Toyota Hiace needs no introduction. The van which ferries people and cargo in unnecessary haste is a ubiquitous sight in the Middle East. Introduced first in 1967, this trusty people mover enters its 6th generation with the unveiling of 2019 Toyota Hiace, which seems to be more safety-conscious than the tin can that was peddled so far.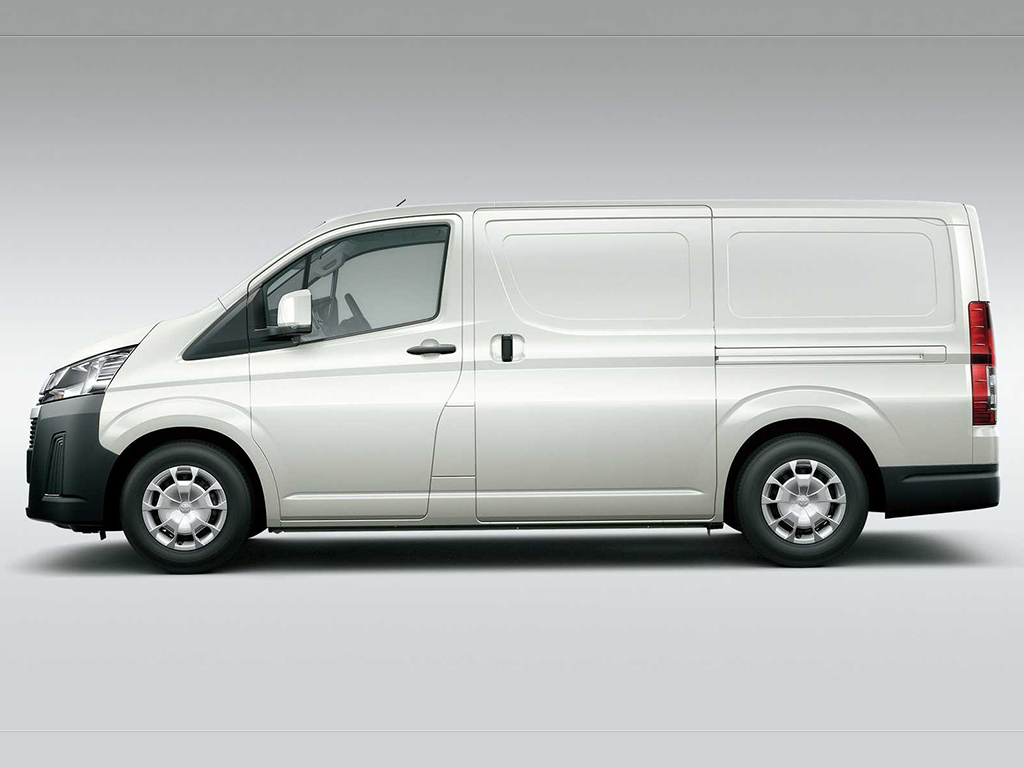 The 6th generation 2019 Toyota Hiace has grown and now offered in three body styles.
The length of the standard regular-roof model has increased by 570 mm, width by 255mm and height by 10mm. The cargo van with two seats is available in high roof and standard roof configurations.
The high-roof commuter model of the Hiace will get a plethora of seating options which can accommodate up to 17 people. There is no standard-roof commuter model any more.
The 2019 Hiace adopts a semi-bonnet design which not only lends easy access to the engine but also saves the driver and the front passenger from the heat and vibration of the engine, aside from the obvious crash-safety benefits, with claims of safety ratings equivalent to five stars in EuroNCAP crash tests.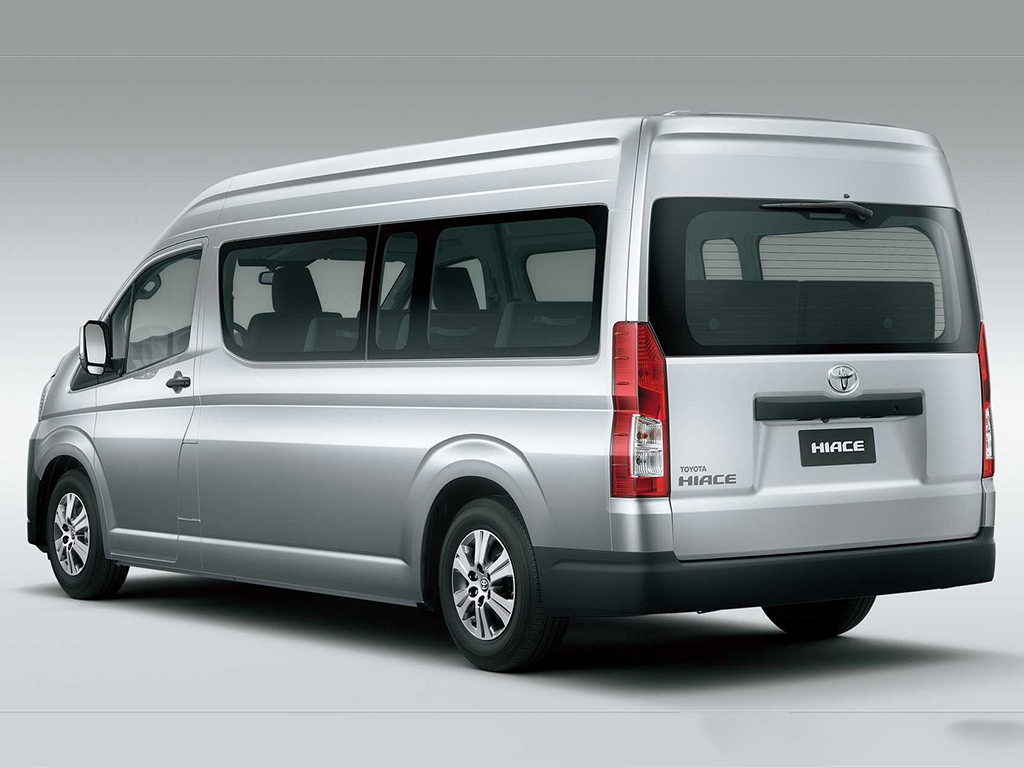 Speaking of the engine, the 2019 Hiace now comes standard with a ridiculously-powerful 277 hp 3.5-litre V6 petrol engine in the UAE, while a 174 hp 2.8-litre four-cylinder turbo-diesel is also offered in other markets such as Saudi Arabia. The transmission choices include a 6-speed manual on all body styles or a 6-speed automatic option on the high-roof commuter.
The 2019 Toyota Hiace is on sale in UAE, Saudi Arabia and other GCC countries already. In the UAE, it starts at Dhs 103,900 for a manual regular-roof panel van, going up to Dhs 142,900 for an automatic high-roof commuter model.
For detailed prices and specs, visit the Toyota buyer guide.