2021 BMW M5 rockets in with a facelift
Just a week ago, BMW showed off the facelifted 5 Series range and it was only a matter of time before the arrival of the 2021 BMW M5 and M5 Competition, the absolute lunatics of the range. With the facelifted M5, BMW aims to improve the appeal of the super-sedan against the newly updated Mercedes-AMG E63S, which was launched hot on the heels of the new M5.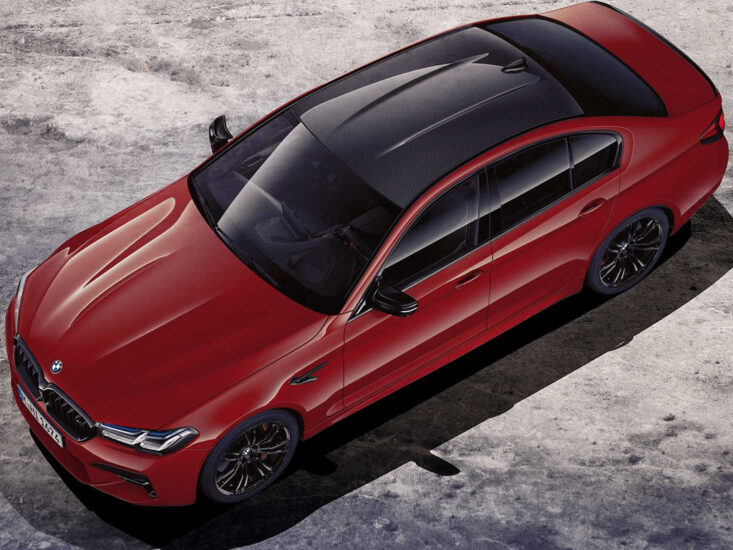 The updated design of the 2021 5 Series carries over to the M5 but with sportier detailing. The grills are bigger but thankfully, BMW has not chosen to enlarge it to be as big as the ones on the 4 Series or 7 Series. This keeps the M5 out of the hot design debates on the internet where opinions can be quite polarising.
Instead, they chose to add more aggressive bumpers and air vents. There are 19-inch wheels added to the mix while the rear gets detailing in the form of new taillights, diffuser and quad exhaust tips. The M5 competition gets blacked-out front grill, tail lights, spoiler and badges.
The powerplant of the 2021 BMW M5 does not get a bump though. But the 600 hp and 750 Nm of torque produced by the M5 from the 4.4-litre twin-turbocharged engine is already plenty to race it from 0 to 100 kph in just over 3.4 seconds. The M5 Competition adds more spice to this mix, with 617 hp, shaving a tenth of a second off the 0-100 kph time.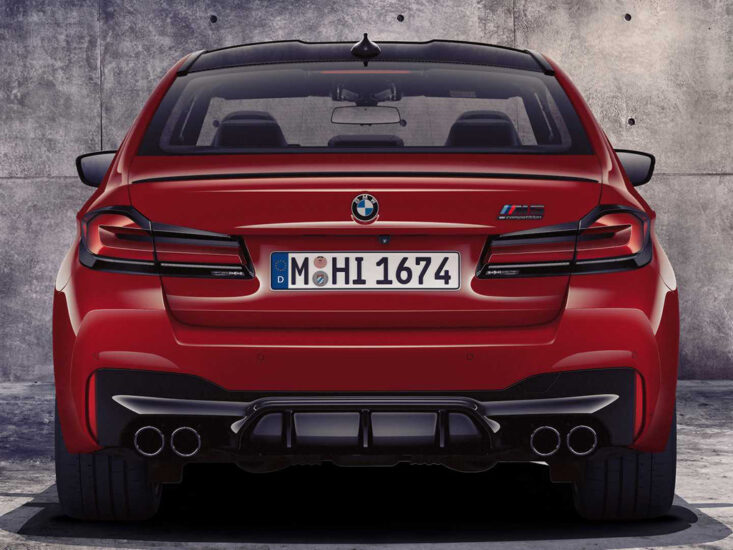 Both the 2021 BMW M5 and M5 Competition employs BMW's xDrive all-wheel-drive system to deliver their overblown torque on to the tarmac. The system offers 4WD, 4WD Sport and 2WD traction modes, so rear-wheel-drive shenanigans are not completely eliminated. On top of these, the 2021 M5 and M5 competition offer Comfort, Sport, Sport+, and a new Track driving mode.
The 2021 BMW M5 and M5 Competition will go on sale in the U.S. this August. The Middle East launch should follow by the end of the year.
Keep track of updates in the BMW buyer guide.