2021 Bentley Flying Spur V8 brings more agility and affordability
Scaling down their big sedan under the bonnet, Bentley has unveiled the Bentley Flying Spur V8 which puts more focus on agility to please those humble folks who like to take the wheel instead of stick to the back seat.
The Bentley Flying Spur V8 gets their 4.0-litre twin-turbo V8 engine that churns out 542 hp and 770Nm. This V8 motor is good enough to power the Flying Spur from 0 to 100 kph in just over 4.0 seconds. The top speed is a respectable 318 kph, plenty for the self-driving businessman. The mill also gets cylinder deactivation which helps it run on just four cylinders to save fuel.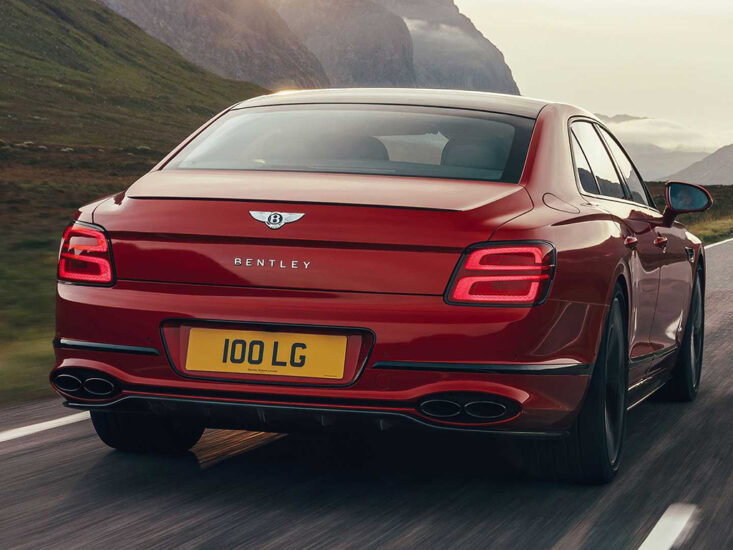 Compared to the bigger W12 Flying Spur, the V8 is 100 kg lighter thanks to the smaller engine. This should make the big sedan more agile. To add more agility to the mix, optional four-wheel steering can be added. Bentley Dynamic Ride with an electric active anti-roll is another option that can be chosen.
No big change can be found on the exterior. The Flying Spur V8 gets standard 10-spoke 20-inch wheels. There is a Blackline Specification Package that splashes the exterior with black trims.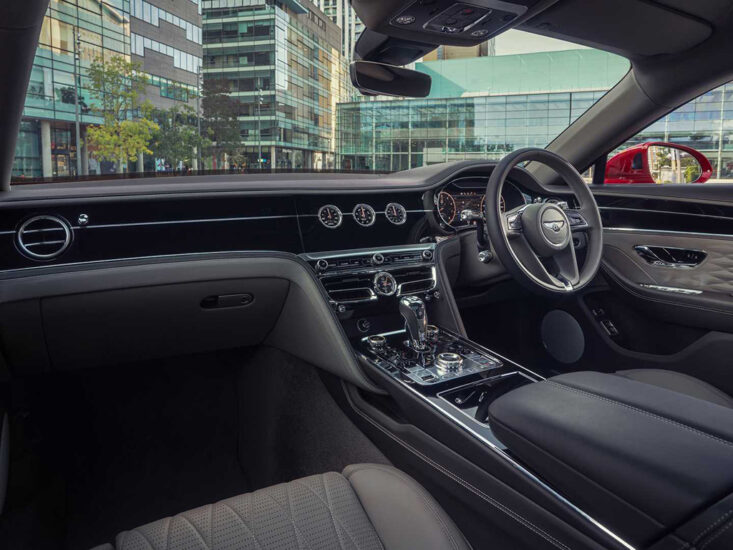 The interior is as opulent as any Bentley. The dashboard is lined with Crown Cut Walnut wood as standard but 7 other wood finishes are available along with high-gloss carbon fibre. At the rear, the Flying Spur V8 can be specced with a large bench seat or two individual seats.
Orders for the Bentley Flying Spur V8 are being accepted in UK and Europe where the deliveries are slated to begin by the end of this year while the rest of the world has to wait till 2021.