2022 Subaru BRZ debuts with more power
The Subaru BRZ and Toyota 86 twins were revered as a common person's fix for affordable performance when it was launched, though it didn't have as much power as other similarly priced coupes. The four-cylinder boxer engine, rear-wheel-drive and manual gearbox made it popular among "new" enthusiasts. And now eight years into its life, there is a new and more powerful 2022 Subaru BRZ.
Supposedly all-new for 2022, the design looks more minimalist and modern with flowing curves upfront than the angry face that the outgoing vehicle had. The rear has a far resemblance to the new Honda NSX which is not a bad thing. However, looking at the doors and roofline, it is clearly a significant re-do of the existing model than the "all-new" tag suggests, with the dimensions only differing by a few millimetres (5 mm more wheelbase and 40 mm more length), but we will find out more closer to its launch date.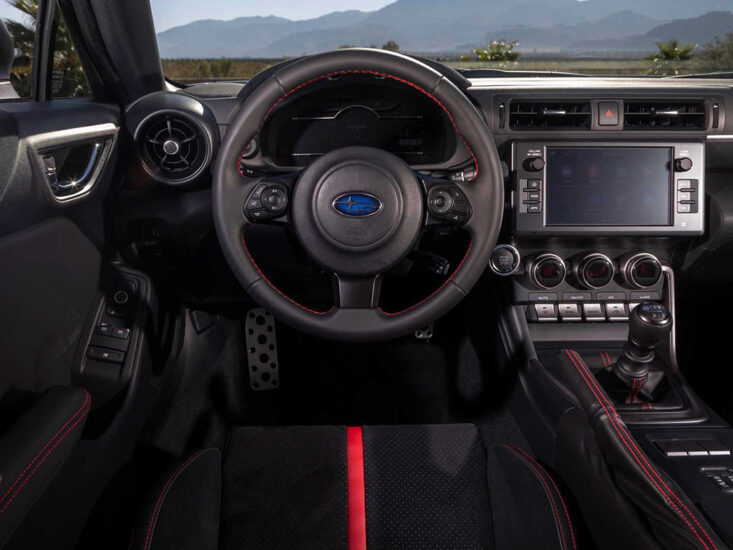 Inside, the new 8.0-inch infotainment screen acts as the centre point for the overhauled interior. There is a 7.0-inch digital instrument cluster as well, reading out the vital info as needed. There is a track mode for the instrument cluster which lays out the readings in a linear graph, which is easily readable during an eventful track drive.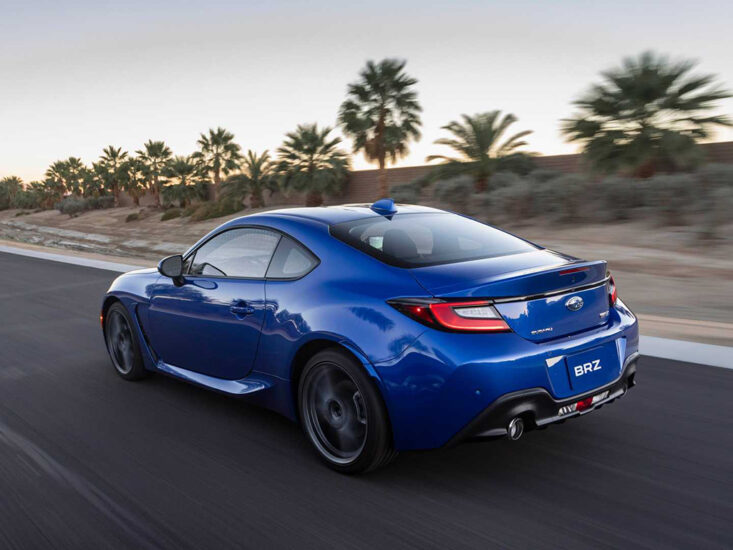 Out goes the old 2.0-litre boxer engine and in comes a larger 2.4-litre naturally-aspirated four-cylinder boxer unit that churns out 228 hp of power and 249 Nm of torque, both higher than before. There is no turbocharged unit on offer, which may be a bummer for the enthusiasts who have been voicing for a turbo-BRZ or 86. No significant weight has been added to the car, making it only 7 kg higher than the current model, so the added oomph should make it even sprightlier. The six-speed manual box is still standard, while an automatic box is an option.
The new Subaru BRZ is made stiffer despite it being built over the same platform as the current car. Overall rigidity is improved by 50 percent, which should pay dividends while doing what the BRZ is made to do, ride around corners. The center of gravity of the BRZ is brought down for improving the dynamics even more. Subaru's EyeSight active safety tech suite comes standard but only on the Automatic BRZs.
The 2022 Subaru BRZ should arrive in the US showrooms by mid-2021. No pricing or performance numbers are out yet so we may have to wait a bit to know what this little fun-box can do.