Desert rally in Jordan to fight hunger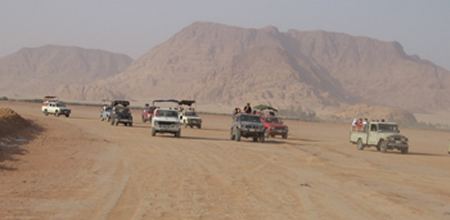 On 18 May, 120 private cars left Oberstaufen, Germany, on the start of the 5,000-km Allgaeu-Orient rally to raise awareness against the impact of hunger and poverty. While its nice to see a car-related event for a good cause, the kicker was that each of the cars cost less than 2000 Euros. That's just under Dhs 10,000 each for a car! Cheap cars are awesome.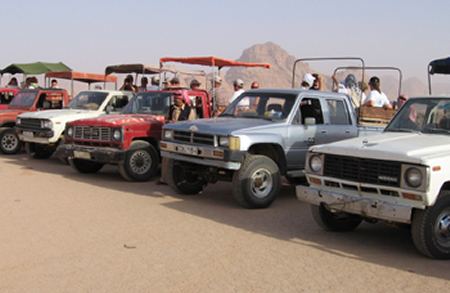 Organized by various regional and international agencies, including the United Nations World Food Programme, the cars passed through 11 countries, including Austria, Bulgaria, Croatia, Germany, Hungary, Italy, Romania, Slovenia, Syria, and Turkey before arriving at the final destination in Amman, Jordan, on 26 May 2007.
Using navigational systems and staying off the main highways, half of the cars supposedly travelled through Austria, Hungary, Romania, Bulgaria and Turkey from 21-23 May, while the rest will move through Austria, Italy, Slovenia, Croatia, Bulgaria and Turkey. On 24 May, the cars united and travelled through Syria and on to the finish in Jordan.
As one of the last automobile adventures in the world, the rally, which was launched last year, will raise funds for the needy worldwide. Launched in 2006, last year's event helped to raise nearly US$51,000.
Vehicles will be sold at the end of the Rally and proceeds will support hungry poor in one of the Jordanian National Alliance's activities in Jordan. A reception for the participants will be held on 1 June 2007, under the patronage of HRH Princess Basma Bint Talal, at the Athletic City in Amman, Jordan. The winner team of the event will be given a camel.
For more information on the rally, see their website.