2009 Mercedes-Benz E-class in Dubai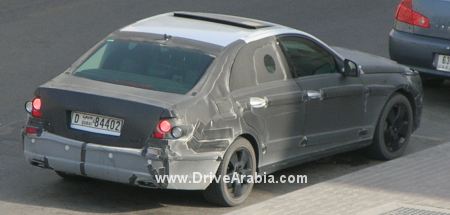 Well, this is interesting. I spotted the 2009 Mercedes-Benz E-Class driving around this random neighbourhood in Dubai, and snapped a photo of this camouflaged car.
Looks like Mercedes-Benz brings over their prototypes to Dubai regularly for hot-weather testing nowadays. Last year I caught the new C-Class and last week I saw the C-class wagon with a camo rear end.