2008 Honda Accord totally revealed
As usual, we are the first to break news about yet another launch of a popular car. This time, it is the all-new 2008 Honda Accord, unveiled in the United States. Apparently the sedan is now big enough to be classified as a large car by the US-government EPA standards. And the Americans also get a coupe version.

There are three basic engines available, including a 3.5-litre iVTEC V6 producing 273 horsepower and 339 Nm of torque. It also features a new Variable Cylinder Management system when ordered in the sedan that can power the vehicle on three, four or all six cylinders.
The other two engines are a 2.4-litre inline-four producing 200 hp and 230 Nm, and yet another 2.4-litre producing 180 hp and 225 Nm.

All models of the 2008 Accord can be had with a five-speed automatic, while four-cylinder models can also be had with a 5-speed manual transmission, and the V6 Coupe can be optioned with a six-speed manual.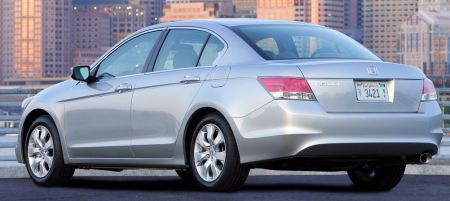 Trim levels include the LX and LX Premium (LX-P), EX and EX-L, and the EX V6, while the coupe is offered as the LX Sport (LX-S), EX, EX-L and EX V6.
This segment sells itself largely based on safety, and the new Accord has it in spades. This will be the first time the entire Accord model range comes standard with four-wheel anti-lock disc brakes. Vehicle Stability Assist with traction control is also standard, along with six airbags.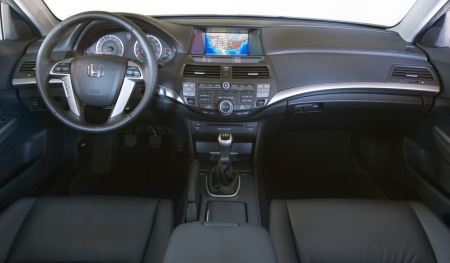 The styling of course is even safer than the safety features, and will appeal to its conservative target market. The coupe tries hard to be different, but it will probably not be launched here. We believe Honda will save the sedan for the launch at the Dubai Motor Show.
This is all you need to know about Honda's latest family hauler. Nothing unexpected or new, except for more efficient engines. Also, expect prices to be similar to the current model.