Peugeot 207 released here apparently
Whoever handles the marketing for Peugeot in this country is doing a really good job of keeping secrets. We went about town to look at a used 206 GTI (for use as a benchmark car), and the owner told us he had already ordered a 207 RC last month. So we go to Peugeot's UAE dealer website and, amazingly enough, the whole 207 model range and prices are posted.
There are three body styles, namely a 3-door, a 5-door and a hardtop convertible. Engines include a 90 hp 1.4-litre, a 120 hp 1.6-litre, a 150 hp 1.6-litre and a 175 hp 1.6-litre turbo.
Trim levels include several basic models, the 3-door sporty RC and the 2-door CC convertible. However, the 206 (possibly Iranian-built) will continue to be sold alongside the (probably French-built) 207.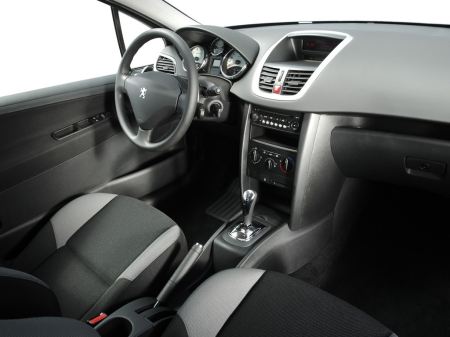 Most of the engines can be had with either a manual or an automatic, except for the RC, which comes exclusively with the turbo motor and a manual. In Dubai, a basic 207 1.4 hatchback runs for Dhs 45,250, while a 207 1.6 hatchback starts at Dhs 49,750 and tops off at Dhs 67,000, with a power upgrade benefitting the higher models. The 207 CC convertible is priced between Dhs 75,750 and Dhs 85,000, while the sporting RC hatchback is available for Dhs 72,000. Prices will vary in other GCC countries.