1018 hp Koenigsegg CCXR now available
Koenigsegg has released the production CCXR supercar, which will eventually aim for the "world's fastest car" title. The biofuel-powered car has a twin supercharged 4.8-litre V8, and will put out 1018 hp at 7200 rpm, and 1060 Nm of torque at 6100 rpm.
The Koenigsegg CCXR Special Edition is a two-door, two-seater with removable hardtop stowable under the front hood lid. And if you want performance specs, you'll get from zero to 100 kph in 2.9 seconds, and they claim a top speed beyond 400 kph. It can stop from 100 kph to zero in 31 metres, and pull 1.4 g forces in corners, when most exotics crap out at 1.0 g.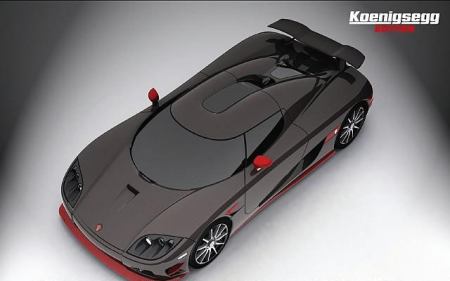 In a bid to "save" the Earth, it can run on E85 fuel, a mixture of ethanol and petrol. It is one of the few cars to actually require 98-octane fuel. It is of course priced at €1,575,000, plus taxes and fees. Or you can buy your own small country with the money instead.