Legendary Chevrolet Corvette ZR1 back for 2009
The new Corvette variant that was spotted over the last few years in testing has now been officially designated as the ZR1. Chevrolet has revived the ZR1 designation for the first time since the C4-based original faded away in 1995. And it is a monster.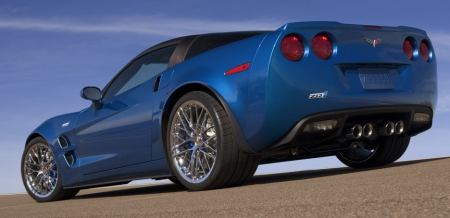 The 2009 Chevrolet Corvette ZR1 most expensive production Corvette of all time, clocking in at an estimated US$100,000 for the American market, compared to US$70,000 for the US-spec Z06. The aluminium and magnesium frame of the current generation Z06 forms the basis of the new model. On the outside, the visual changes from the Z06 are subtle but noticeable.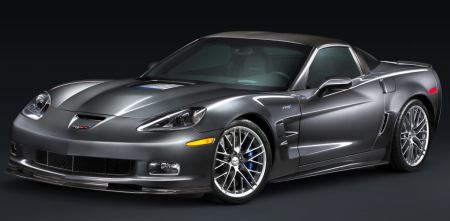 At the front end, there is the C6R racer-inspired carbon-fibre splitter. The normal single side-fender vent has been replaced by a pair of larger vertically stacked vents. A transparent lexan window in the hood displays the new LS9 V8. The roof of the 2009 Corvette ZR1 is also made of unpainted carbon-fibre.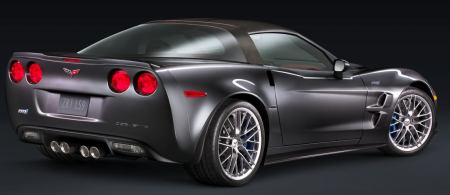 The new ZR1 uses 6.2-litre from the current base Corvette, and adds a Eaton supercharger nestled in the valley of cylinders, with an air-to-liquid intercooler sitting on top. GM hasn't finalized the calibrations of the LS9 yet, so they aren't announcing power output. The engine is expected to produce a minimum of 100 hp per litre, and speculation has ranged as high as 650 hp. The final rating will probably be somewhere between 620 and 650. The transmission gets a Tremec 6060 6-speed manual gearbox.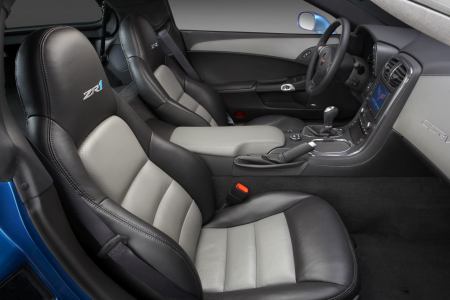 Tyre choice includes Michelin Pilot Sport 285/30ZR19 for the front 19-inch rims, and 335/25ZR20s for the rear 20-inch rims. The ZR1 actually has softer springs than the Z06 but uses the same magneto-rheological dampers as the Ferrari 599 GTB. With variable shocks, the grip is promised to be superior to the Z06 while being much more comfortable. But the interior seems to be the same as existing C6 versions.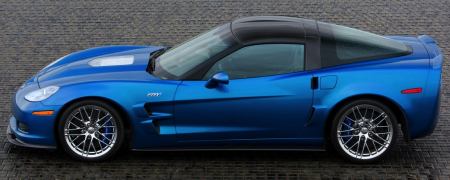 The front brakes are 15.5-inch Brembo carbon-ceramic rotors with 6-piston calipers, and the rear gets 15-inch rotors with 4-piston calipers, all larger than those of the Ferrari Enzo. All calipers are painted blue.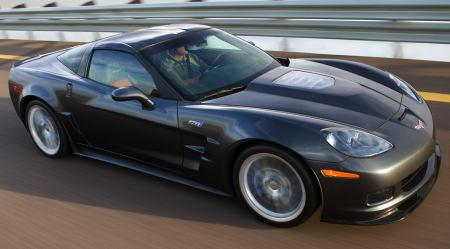 The ZR1, dubbed the "King of the Hill" back when the name debuted, is a very expensive car. Set for release at the 2008 Detroit Auto Show, it is still a massive bargain when you realise that it is designed to chase Ferraris. Chase not the F430, mind you, but the Enzo itself.