2009 Audi Q5 shown in Beijing, coming to UAE
The compact Audi Q5, designed to go against the BMW X3 and the Mercedes-Benz GLK, has been unveiled at the Auto China show in Beijing. While it brings absolutely nothing original to the table, initial unconfirmed reports suggest it will be built in China as well as Germany.
While tricking the public with "German" quality is nothing new for Audi, considering the TT is built in Hungary and the A3 in Belgium, Chinese production would be a suicidal leap off the deep end for the poor-performing luxury brand that, around here at least, survives on fleet-sales of A6 wagons to airlines and hotels. It is likely the German-built ones will come to the UAE.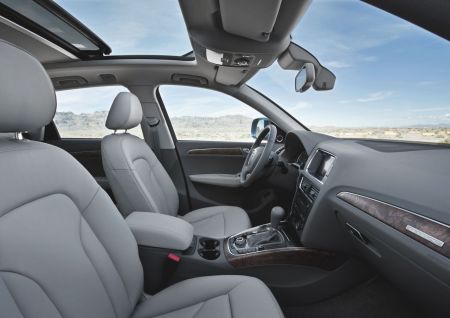 Engines for this all-wheel-drive vehicle will include an automatic-equipped 265 hp 3.2-litre V6 and probably a VW-sourced 200+ hp 2.0-litre turbo as well. Expect the Q5 to debut in Dubai and the GCC early next year.
For GCC-spec pricing and specs, visit the Audi Q5 buyer guide.