BMW M5 G-Power sets sedan speed record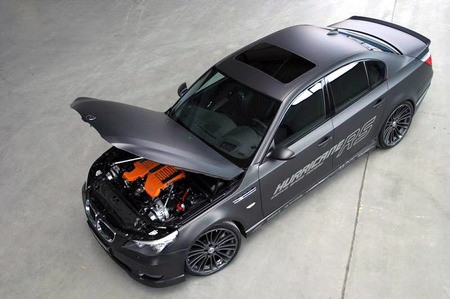 The original speed record for world's fastest sedan, tuned or otherwise, was set by the Brabus Rocket, a heavily-modded car based on the Mercedes-Benz CLS 'coupe.' The record has been broken by tuning firm G-Power, with their Hurricane RS that is based on the BMW M5.
The G-Power M5 Hurricane RS managed a top speed of 365.44 kph, beating the 363.57 kph set by Brabus a few years ago. This speed has been clocked and certified at the ATP High-Seed test track in Papenburg.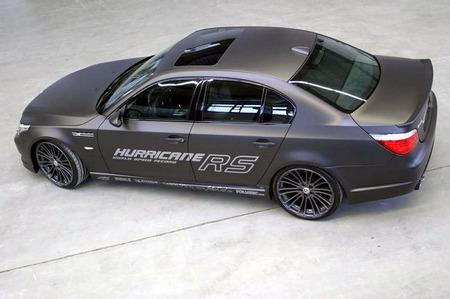 The G-Power high-speed world record car has 20 hp more than their usual M5 Hurricane model which has been clocked at 360 kph earlier in 2008, and already holds the title as the fastest BMW sedan. The extra power of this Hurricane RS is the result of two modified superchargers from G-Power's technology partner ASA, with 'enlarged capacity.' G-Power claims they can improve on the number by increasing the boost on the 'Bi-Kompressor' twin-supercharger system mounted on the BMW's V10.