Chevrolet Malibu 2010 in UAE & GCC by October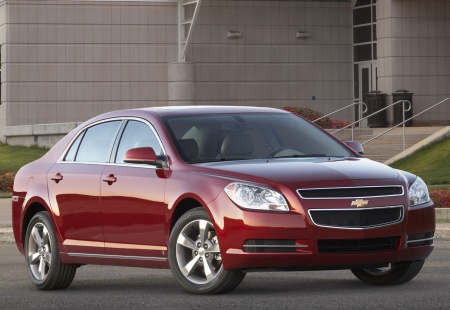 The 2010 Chevrolet Malibu midsize sedan, slotting in between the Epica and the Lumina, will go on sale in showrooms across the UAE and GCC starting this October. Considering the "misaligned" status of Chevrolet's existing midsize sedans when compared to the Japanese competition, the Malibu is as mainstream as it gets.
The front-wheel-drive Chevrolet Malibu also happens to be the only real American-built model among Chevy's midsize sedan line-up, with a choice of 2.4-litre 4-cylinder and 3.6-litre V6 engines, both with variable-valve timing and mated to 6-speed automatic transmissions with manual-shift capability.
Unique features include standard 18-inch wheels, optional two-tone interior colour schemes, extra noise-reducing features and six standard airbags.
Read our first-drive report for the 2010 Chevrolet Malibu in Dubai.