So we got a Mini Cooper S Cabrio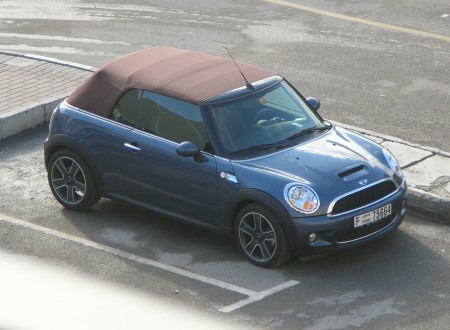 After months of waiting while it did the rounds of art shows and what not, the Mini Cooper S Cabrio was finally delivered to our doorstep for three days, still in one piece and still bearing some stickers from its artsy experience.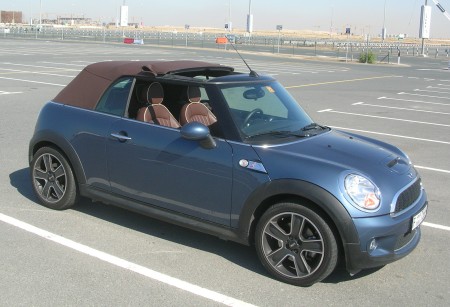 The Cabrio has some interesting colours and gimmicks, not least of which was the brown cloth roof that can fold halfway to become a sunroof.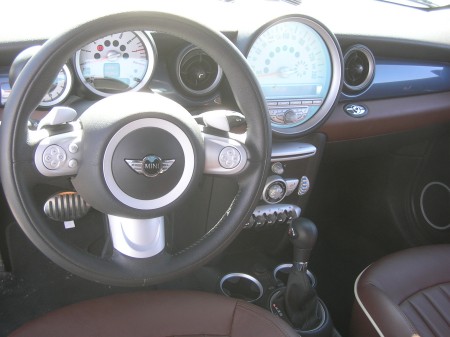 The interior continues the intentionally quirky theme, and always entertains and annoys us with its toggle switches and misplaced buttons, even after driving the Cooper S and the Clubman S before. The only new bit is that second gauge hidden behind the steering wheel which measures, of all things, the length of time that the roof has been down. We didn't even bother looking at it more than once, and hated the central speedometer yet again.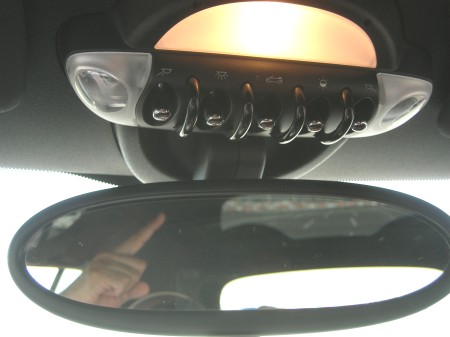 There are toggle switches even on the ceiling for the lights and roof controls. Our tester didn't have the optional auto-dimming mirror either, considering how many taller cars behind blinded us at night with their headlights.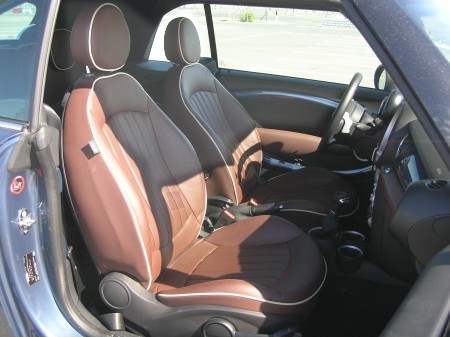 Premium materials abound, our Mini had brown leather upholstery and standard buckets instead of the optional sports seats. The seats adjust manually, and space up front is good.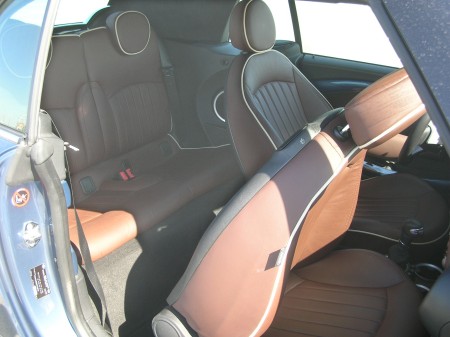 Space in the back is fit for circus freaks, midgets, Victoria Beckham, dolls, dogs, cats, rats and kids who need to be punished. Normal adults can manage for short periods, if needed.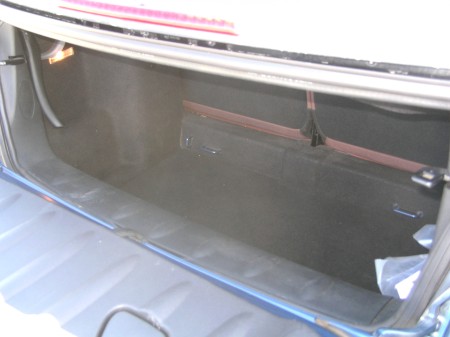 In the little luggage boot, there is enough space for two grocery bags, but if Victoria Beckham gets out, the rear bench can be folded down to fit two more grocery bags.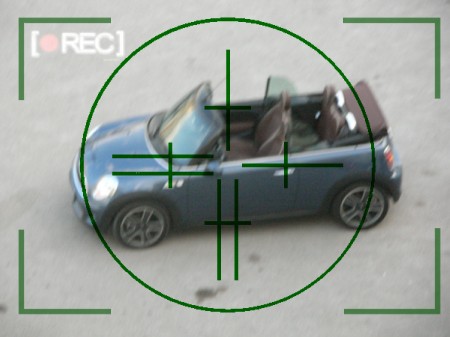 The question will always remain on whether a tiny Mini Cooper makes sense compared to a typical Japanese sub-compact that costs half as much. And we will answer that question soon in a comparo with a fully-kitted Honda Jazz, complete with professional imagery by our non-resident photographer.