Nissan Micra 2011 coming to UAE and GCC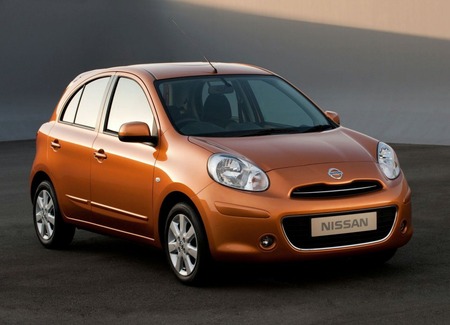 Nissan unveiled the all-new 2011 Micra at the 2010 Geneva Motor Show. While the previous generation was a mini Europe-only hatchback almost as quirky as the Mini, the latest variant is intended to be a "world car" and as such, has been dumbed down to look like a 1990s Korean clunker.
The new Micra does have a roomier interior and improved engine options. Developed in Japan, the Micra will instead be built at four plants based in Thailand, India, Mexico and China. The 2010-2011 model goes on sale in select markets in the Far East this month, with European sales in November. It has already been announced that the Micra will come to the GCC, including the UAE, by next year.
Engine choices will vary by market, with only two being offered in Europe. These include the brand new 78 hp 1.2-litre 3-cylinder engine with 108 Nm of torque. A supercharged 96 hp 1.2-liter direct-injection engine with 142 Nm will also be offered, with start/stop functionality. Transmission choices include a 5-speed manual and a new CVT automatic.
Equipment levels are respectable for something with a hard-plastic cabin. Depending on the market and trim level, the Micra comes with power windows, intelligent keyless entry with starter button, touch-screen audio and a satellite navigation system, glass roof, and rain-sensing wipers. The European version comes standard with ABS, dual front airbags, curtain and side airbags, and stability control, though it is unlikely that these will be standard in the Middle East.