Renault to debut Sandero and other 2011 models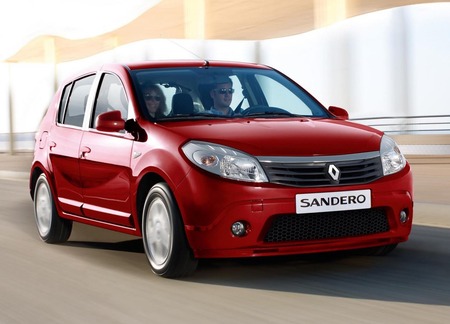 Renault GCC will extend its existing line-up with the introduction of four new models across the Middle East by the end of this year. The back-to-back launches are in line with the almost-French manufacturer's plans to expand its market share within the small and mid-size passenger car segments.
Following the recent launch of the Romanian-built 2010 Renault Logan last month in the UAE, the subcompact Dacia-based Renault Sandero hatchback will debut here in June. This will be followed by the launch of the Renault Fluence in August, the new Megane hatchback in September and the Renault Safrane in November.
The Renault Fluence made its regional debut at the Dubai Motor Show last year, and originally slated to be built in Turkey. However, the GCC-spec Fluence will be manufactured in Korea, alongside the Safrane.
The car that will become the Renault Safrane has already debuted in Korea as the Samsung SM5. All in all, the Megane and the Sport Clio will be the only French-built cars in the new line-up.
Keep track of new models and prices in the Renault buyer guide.