BMW M3 2010 with no shortage of modifications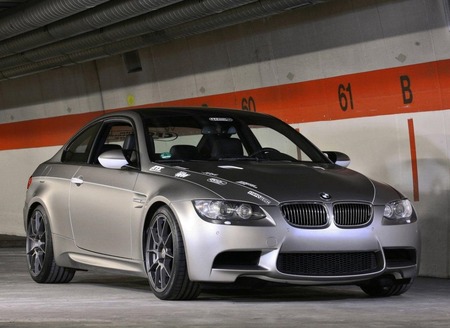 There seems to be a sudden excess of aftermarket tuning parts for the current BMW M3, some of them from BMW's own performance division itself. At least three other tuners have also taken it on themselves to make the M3 "better" in one way or the other.
First up, BMW is offering a "limited-edition" M3 Frozen Gray Coupe in the United States only, to celebrate the 25th anniversary of the M3. It features exclusive Frozen Gray matte paint, stock 414 hp V8, the Competition Package with 19-inch alloy wheels and a lowered ride height, Electronic Damping Control, double-clutch automanual transmission, red/black Novillo leather upholstery, "carbon leather" trim, heated front seats, premium sound system, navigation, keyless Comfort Access, and a one-day enrollment at the BMW Performance Driving School in Spartanburg, South Carolina. It sounds like a small upgrade, until one realises that it costs US$ 19,200 more than a standard M3 coupe, costing a total of US$ 77,600 (Dhs 285,000) in the States. Ironically, it is still much cheaper than a base M3 in the UAE.
In-house, BMW Performance is offering carbon-fibre aerodynamic accessories for the M3 now. Made of carbon-fibre reinforced plastic, these are simply mirror caps, front splitters and a rear decklid spoiler, all covered under a BMW Performance two-year warranty.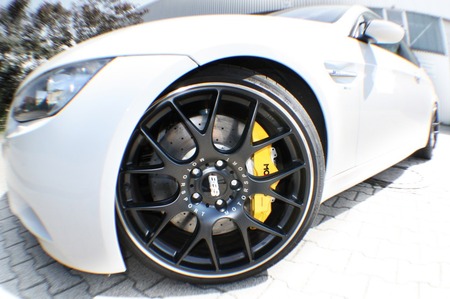 In other news, European tuners MOV'IT has come up with a new braking setup for the M3. Dubbed the MOV´IT Ceramic GEN.3, it has 380×40 mm brake discs and 6-piston BILLET saddle up front axle and 380×32 mm brake discs with 4-piston BILLET saddle at the rear, for a ridiculous total of 21,224 Euros (Dhs 100,000).
Then there are tuners APP Automotive, who have unveiled a modified BMW M3 called the StopTech Trackday Edition. The car is outfitted with StopTech high performance brakes, namely the STR forged-aluminium system featuring anodised 6-piston calipers with two-piece 380×35 mm discs up front and four-piston calipers with 355×32 mm discs in the rear. Their demo car is also wrapped in matte titanium-silver foil, and also has a KW Club Sport suspension, a lighter titanium exhaust, 19-inch ATS 'Race Light' wheels, Michelin Pilot Sport 2 tyres and a modded engine that bumps up the power to 444 hp.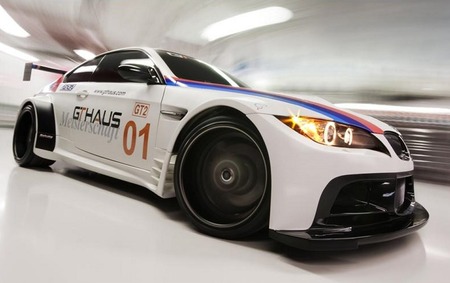 And for the cherry on top of the cake, there are tuners GTHaus, with their M3 widebody kit. The demo model features 20-inch rims, Brembo big brake kit, KW coilover suspension, massive rear wing and the widebody panels. The widebody panels include a front bumper with splitter, flared fenders, side skirts with triple winglets and rear wheel arches. The carbon-fibre body kit costs around €10,000 (Dhs 50,000).
For UAE prices and GCC specs of the regular model, visit the BMW 3-Series buyer guide.