So we got a 2010 BMW 535i GT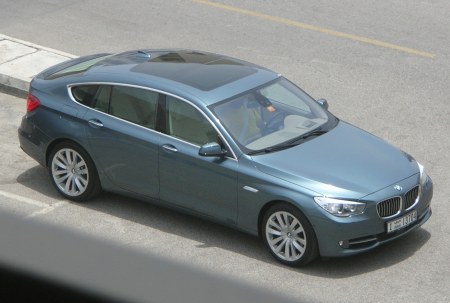 The 2010 BMW 5-Series Gran Turismo has apparently been out for a while now, but this test vehicle is the first one I've ever seen on UAE roads. At a price point that competes directly with the handsome BMW X5, while looking like it does, it isn't hard to see why it will remain rare. However, simply by its oddity does it stand out. When was the last time you bothered giving an X5 a second glance? You will definitely be staring at this one.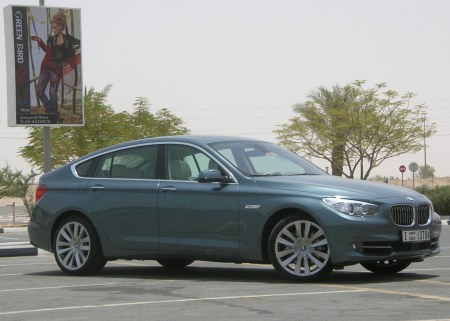 It looks very bulky, given that its platform is derived from the 7-Series and its height is inspired by the X6. But being a rear-wheel-drive BMW, it is absurdly amazing to drive, unlike the front-wheel-biased poop that Audi puts out.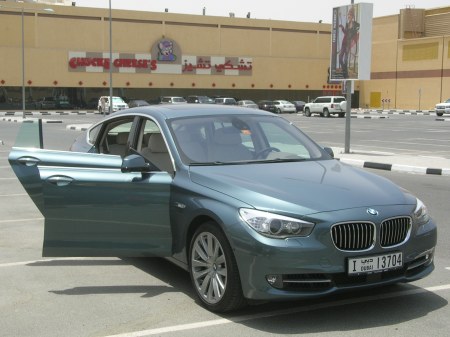 We mention Audi because the obvious comparison will be with the A5 Sportback. And obviously, the Audi looks better. But when was the last time an Audi could do a burnout, let alone powerslide? This blue-green family whale can do it in a heartbeat, with a full-on Sport Plus track mode for drifting! The GT tries to hint at its youthful abilities with its coupe-like frameless doors.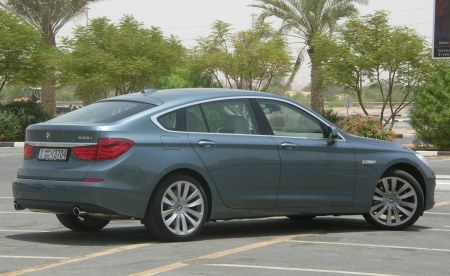 There is a reason for its size. While the Audi A5 is all style and little practicality, the BMW GT is little style and a lot of practicality.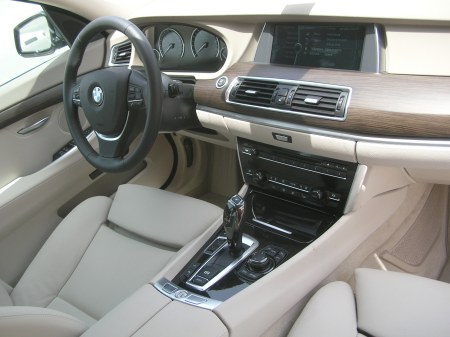 The perfectly-built interior is loaded with premium materials, gadgets and space. We assume there are endless ways to customise the trim, given the unique light-coloured wood mated with the creamy leather upholstery in our tester.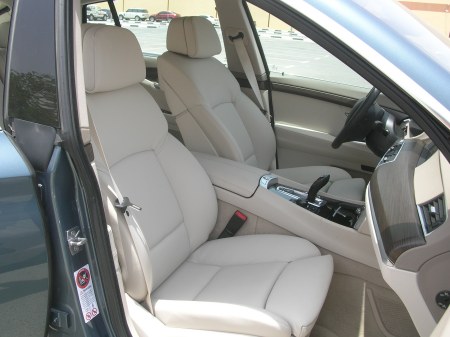 The seats are big and fancy, taken straight from the X6. That means they're wide, cushy and fully power-operated. There is enough headroom to put your kid on your shoulders, if he gets too bored sitting on your lap up front.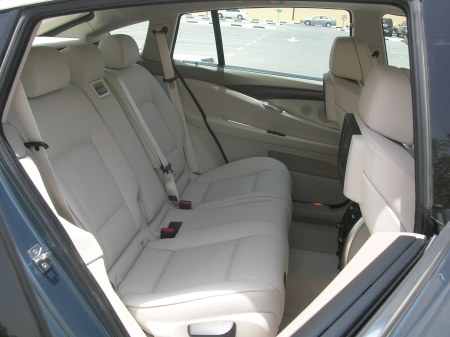 Sitting in the rear feels just like being in a 7-Series. There is superb legroom and even tons of headroom, unlike most other "coupe-crossover" thingies, BMW's own X6 included.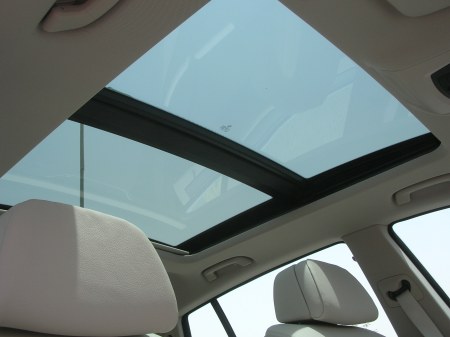 The panoramic glass roof, with electric shade and opening front piece, simply adds to the airy effect.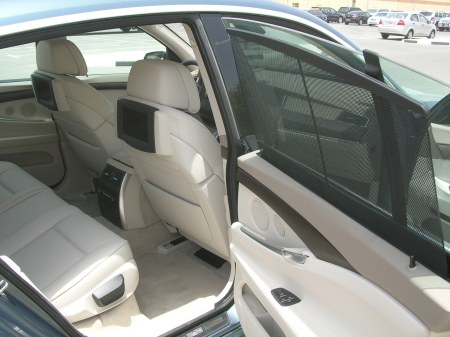 The rear really is a nice place to be in, with remote-controlled dual DVD screens, dual a/c controls, electric window sunshades and a bunch of surround-sound speakers.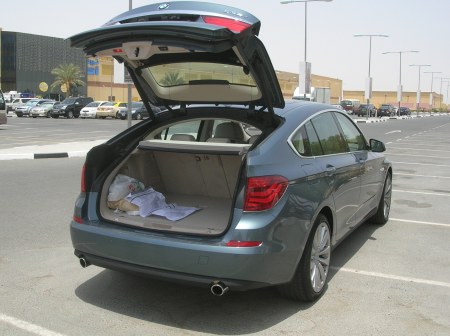 The centre of attention for the BMW 5-Series GT is obviously its big behind. It electrically opens up to reveal a big floor, with compartments underneath and manually-folding rear seats if more space is needed. Its versatility almost makes up for its limited upward volume.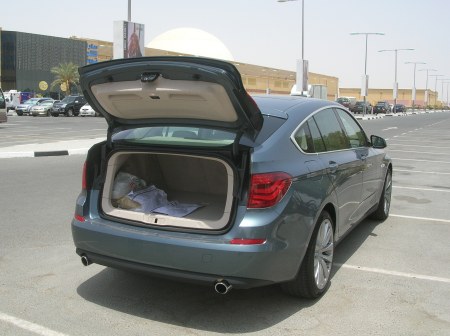 And how can we forget that the tailgate opens up half-way too, for some reason or the other. After various shopping trips, we actually kept switching between openings just because we had a choice.
If you squint your eyes a little, the BMW 5-Series GT almost looks attractive, maybe. We usually start liking the weirdest cars after a few days, but this one will take a lot longer to grow on us, for which this 3-day test was woefully short. It will also take a lot longer than that to find and use all the fancy gadgets that this car came with. And of course, it drives like a sports car and comforts like a luxury car. We were surprised at how much we enjoyed driving what is supposed to be the "base model" 535i GT. That turbo engine is ridiculously good. More in the full review.
For UAE prices and GCC specs, visit the BMW 5-Series GT buyer guide.