Dodge Durango Magnum 2012 leaked on Twitter

We still hold fast to our belief that Twitter is the biggest waste of time since the advent of the internet, but occasionally, about 1% of the time, it can be a source of fresh news. The awful Dodge Durango, still in showrooms as a "new" car in the U.S. and the U.A.E. after it went out of production in 2008, is going to be replaced by a new version based on the 2011 Jeep Grand Cherokee. And some media hack leaked a photo of one on Twitter.
The leaked photo is the first real image of the 2012 Dodge Durango, which some say could actually be called the Dodge Magnum by the time it hits the street. It is simply a rebodied version of the new almost-released Jeep Grand Cherokee, and therefore should be a decent vehicle, possibly positioned under the Jeep in terms of price, features and cabin quality, but available with the same 290 hp 3.6-litre V6 and 360 hp 5.7-litre V8 engines found in the Jeep.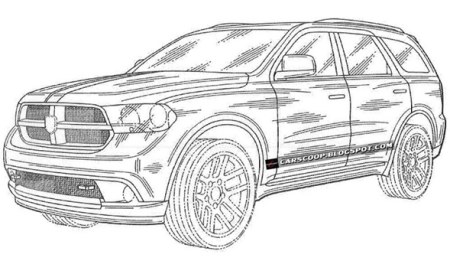 Patent drawings of the new Dodge were already leaked many months ago. The new model is expected to debut by the winter of this year, so a GCC launch may come by the middle of next year.
Keep track of GCC updates and prices in the Dodge buyer guide.