VW Passat investigated for engine fire risk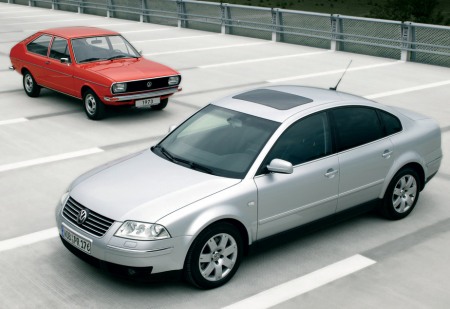 Volkswagen keeps making it harder for their fanboys to defend their favourite carmaker. In the latest line of issues inflicting VW models as they drop out of warranty, the previous-generation Passat is under investigation in the U.S. over reports of engine fires. And for some reason, everybody disses Toyota for floor-mat recalls instead?
According to Autoblog, the fifth-generation 1996-2005 Volkswagen Passat "was afflicted by numerous mechanical maladies, including engine sludge and an issue with a heat shield that could contact the exhaust system and potentially trigger a fire in the engine compartment. In 2007 and 2008, the National Highway Traffic Safety Administration conducted several investigations into the various problems that were reported, which later led to a recall to install a new heat shield and adjust fuel lines."
The problems seemingly don't end there. "Among the body of complaints that didn't result in a recall were potentially defective ignition coils which could lead to stalling and/or engine fires. Now NHTSA has reportedly opened a fresh investigation into those ignition coil packs which have reportedly caused at least 10 fires in the past two years. Prior to the earlier investigation, there were 78 complaints of crashes resulting from engine stalls or fires."
Up to 199,000 vehicles built between 2000 and 2003 could be involved if this investigation ends with another recall for the embattled VW Passat. Such a general recall would affect cars in the UAE and other GCC countries too.