Bentley Arnage, Azure and Brooklands recall for rusty ornament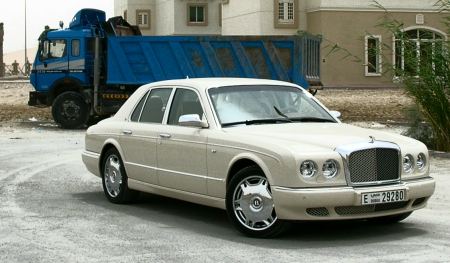 The U.S. NHTSA safety agency has issued a recall for Bentley's classic Arnage, Azure and Brooklands models manufactured between 2007 and 2009. The retractable 'Flying B' bonnet ornament may corrode to the point that it doesn't retract in the event of a crash. The government agency is worried this could be dangerous for poor pedestrians when they get intentionally run over by owners.
Only 596 cars are affected by the U.S. recall, as the retractable ornament is an optional accessory, and Bentley says that it will replace the faulty mechanism free of charge. Owners can call Bentley directly for more information.