Nissan Murano CrossCabriolet 2011 revealed on Facebook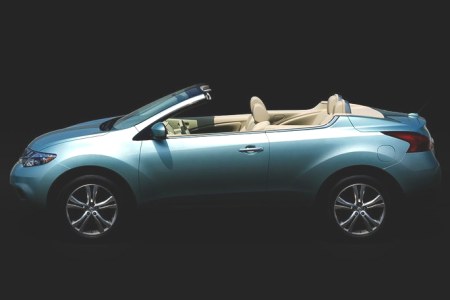 It's been known for a while now that Nissan has planned a convertible version of, not the GT-R, not the Altima Coupe, but of all cars the Murano. And the Japanese firm has released the first photo of the new model.
The first image of the 2011 Nissan Murano CrossCabriolet convertible was released on Facebook, likely as part of yet another annoying teaser campaign. But the model is expected to hit the streets by early next year, as the world's first "all-wheel-drive crossover convertible" with space for four adults and two golf bags even with the roof down.
Keep track of future updates in the Nissan Murano buyer guide.