So we got a 2010 Mini Mayfair Cooper S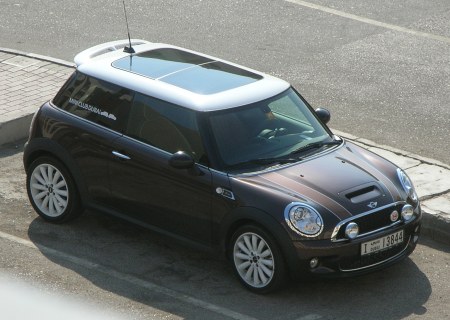 The Mini Mayfair is a "special edition" model that was released as a celebration of Mini's 50th anniversary. From memory, the Mayfair was first shown at the Dubai Motor Show a year ago and this specific test car has been in circulation since summer, so it isn't exactly new. It is the first Mini model we've driven that is fitted with the new-for-2010 direct-injection engine with an extra 12 hp, so it was worth a look, but since it is so similar to all the other Mini variants we've already driven, we'll do a shorter "first drive" article later on, instead of a repetitive full review.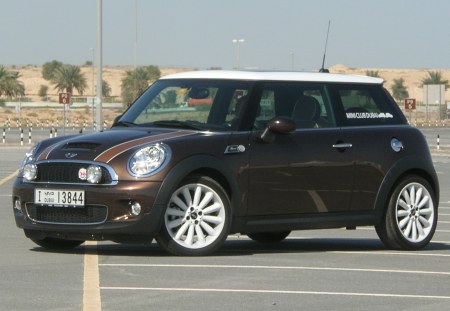 The Mayfair is pretty much an appearance package, with driving lamps, a "50" badge, white wheels and a chocolate-themed exterior with stripes, along with a couple more "Mayfair" badges strewn about.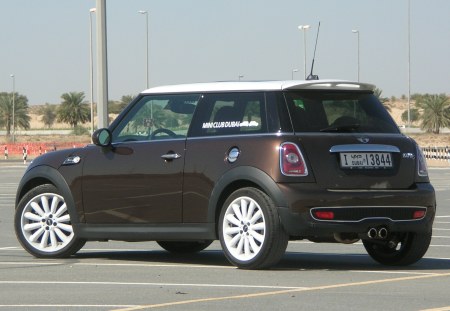 The rear is pretty much unchanged, with the exception of the exhaust tips, which seem to be a bit more recessed in this latest model, after numerous incidents of leg-burning while loading cargo.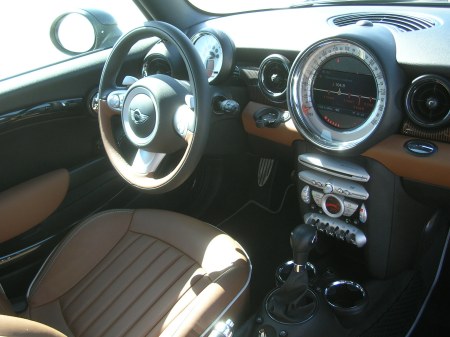 The interior in our tester came with a brown-patterned cabin theme, with the rest same as a standard Cooper S.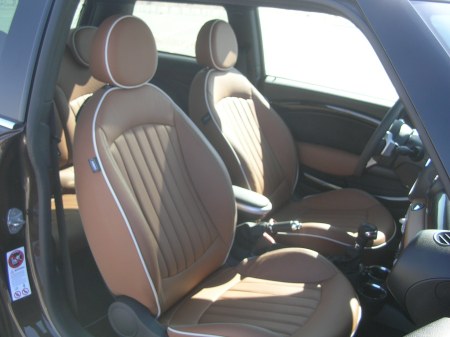 The seats in the Mayfair are the regular ones, instead of the 'sport' ones that are optionally available in the regular Cooper S.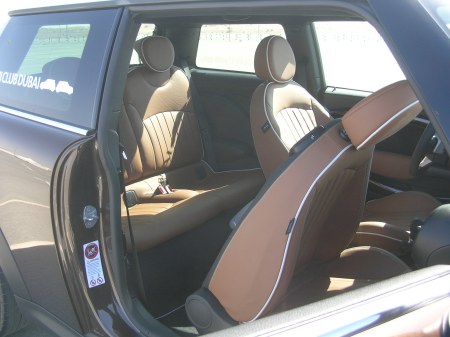 Access to the rear remains tight. Entering and sitting are sort of possible for shorties like us, but getting out is a back-breaker.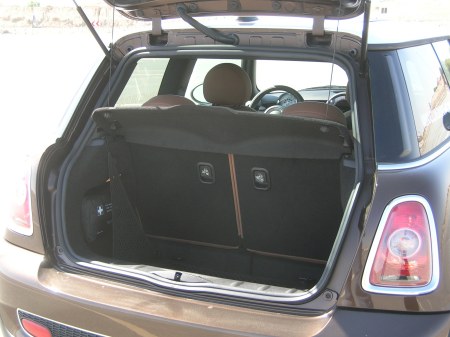 The boot area can hold a pair of chihuahuas and not much else without folding down the rear seats, but the cargo nets are a nice touch.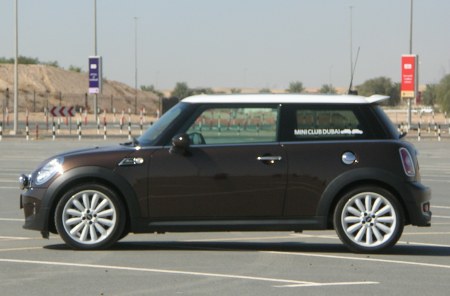 The Mini Cooper S remains as agile as ever, and has even grown a bit of chest hair with the new direct-injected engine. Just don't tell people your car is named 'Mayfair.' More details in a driving review.