So we got a 2011 Lexus CT 200h hybrid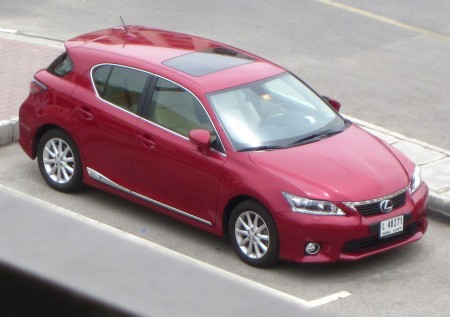 The first affordable hybrid has landed in the UAE. The Lexus CT 200h is the first hybrid in the GCC that actually fulfills the purpose that hybrids were created for — to save fuel. The rest of the hybrids in the market are overpriced oversized vehicles that do nothing but inflate egos of those who want to appear to be "doing something" for the environment.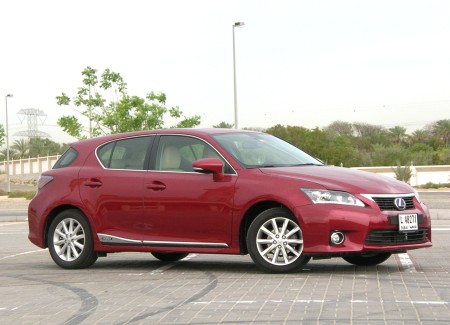 Don't get us wrong though. We aren't even close to being treehuggers, and neither are most residents of the UAE. So the CT 200h is simply being positioned as an entry-level Lexus here. Our tester was the fully-optioned model, identified by the "sport" front bumper.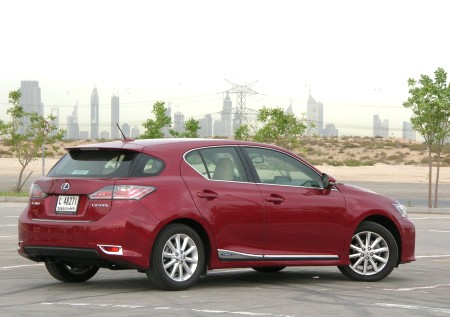 The attractive front-wheel-drive CT 200h is, of course, built on a platform loosely based on that of the Toyota Zelas. However, this compact looks and feels nothing like a low-budget Toyota, so it'd be unfair to smear it as such.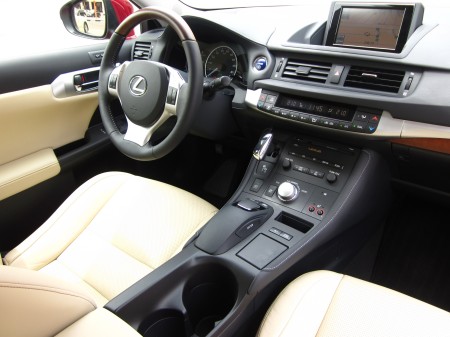 The interior looks and feels great from the driver's seat. The dash and door sills are covered in soft-touch plastics and stitched leatherette, while the nav screen pops up smartly and controlled by a unique hand controller. All of it screams "premium", much more so than the BMW 1-Series or the Audi A3.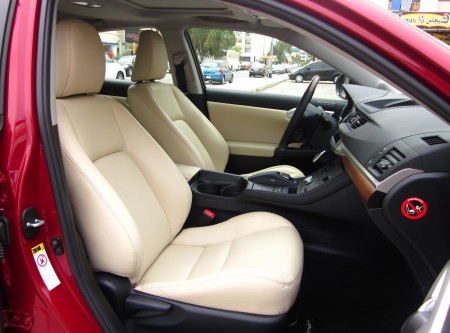 The front seats are moderately bolstered, power-adjustable only for the driver. Space is good, and the driving position is very low, pretty much like a sports car. In fact, the entire car is low, likely to improve aerodynamics.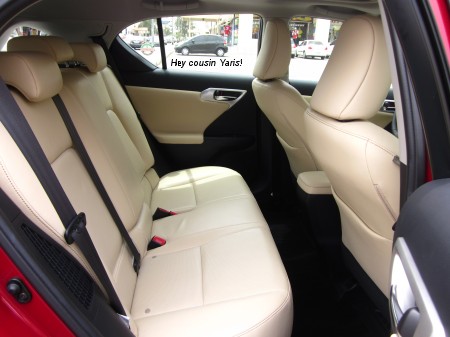 In the back, things get less luxurious. Legroom is severely limited, there are no a/c vents, no cup-holders, and no central armrest. While the leather-padded parts of the rear doors are nice, the black upper sills are sneakily hard plastic, unlike the soft-touch trim on the front doors.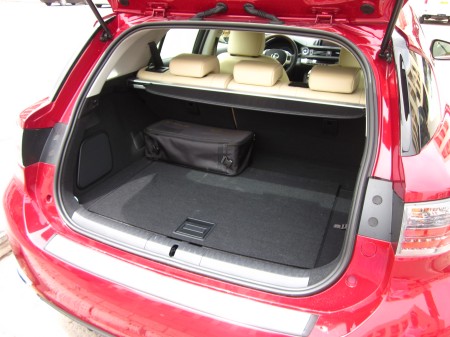 The boot can hold a few days worth of groceries, but isn't too big either. The rear seats fold down, if you want more useful cargo space.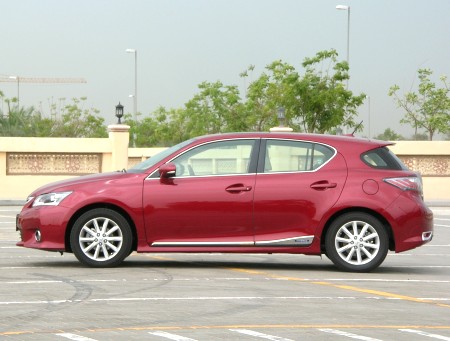 The real charm of the CT 200h is in the driving. It drives fine as long as you don't demand too much from it, but it is the switching back-and-forth between electric-only, hybrid and petrol-only modes that was interesting to keep track of. We didn't bother trying to eke out the most fuel efficiency, and it still ended up being the most efficient car we've ever tested. More in the full review.