Toyota Supra Hybrid may join supercar race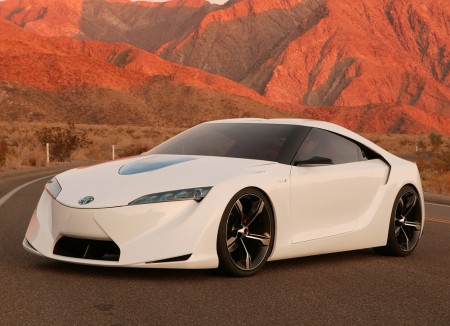 Rumours persist that Toyota wants to bring back its iconic sports car, the Supra. Not to be mistaken with company's upcoming model, FT-86, the plan was initially to release both side by side, although now it looks like it will possibly happen further down the line.
For a long time, there was rumors & subsequent denials of its existence. The Supra stopped production in 2002, and the only ones you see in the UAE are imported, mostly carrying number plates from the Northern Emirates.
At the 2007 Detroit Auto Show, Toyota displayed the FT-HS hybrid concept, but scrapped plans for a production model by 2008 citing various reasons, including too many recalls, lack of interest, and production as well as financial viability. But by 2009, reports suggested that Toyota supposedly still want to release the Supra Hybrid within the next few years.
Looking back at the FT-HS, it came with a 3.5-litre V6 hybrid powertrain, producing around 400 hp and class-leading fuel economy.
Even if built, the chances of the Supra making its way to Middle East dealers is as remote as a sudden temperature drop to -20 degrees this summer in the UAE. Nonetheless, there is enough reason to rejoice as the FT-86 is indeed coming to the Gulf.