Nissan Tiida 2012 launched as Sunny and Versa elsewhere

It was a double surprise as Nissan revealed two different versions of the next-generation Tiida at two different motor-shows in a span of 2 days. As we previously reported about the Chinese Sunny being the new Tiida sedan, the new Sunny debuted as the Versa, currently known as Tiida in the GCC, at the 2011 New York Auto Show, without a hatchback equivalent. Yet, at almost the same time, Nissan revealed a new Tiida hatchback at the 2011 Shanghai Motor Show that is a completely different car. Make sense?
Confusing as it sounds, the truth is there is a visible difference between the two of the largest markets in the auto industry, which is Nissan is trying to address. Seen above is the Chinese-market 2012 Nissan Sunny.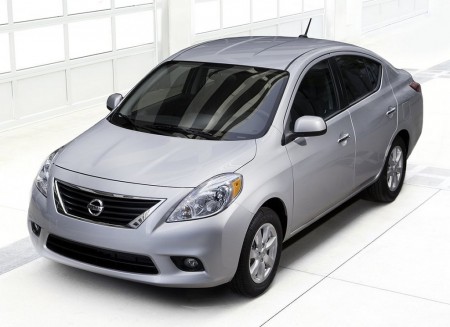 The sub-compact American-market 2012 Nissan Versa sedan is identical to the Sunny that debuted in China. The 2,600 mm wheelbase and the car's width is unchanged, The car is now longer by 11 mm and 70 kg lighter compared to its outgoing predecessor. The only change compared to the Chinese model is the engine. The Versa uses a 109 hp 1.6-litre 4-cylinder "CVTC" engine with variable-valve timing and 145 Nm of torque, instead of the 110 hp 1.5-litre with 139 Nm used in the Chinese Sunny. It will be attached to a 5-speed manual or Nissan's Xtronic CVT. Fans, if any, of the current 122 hp 1.8-litre will be disappointed, because that model has been discontinued and the new model has a smaller engine.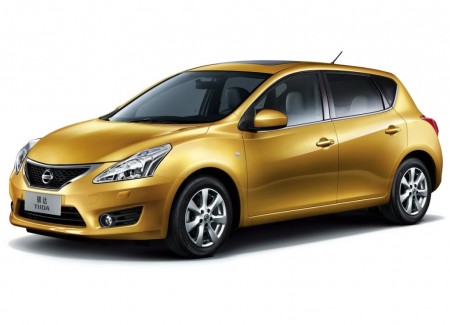 The compact 2012 Nissan Tiida hatchback for China, on the other hand, has been a revelation. The newly-designed hatchback has more aerodynamic styling, increased dimensions, and new engines. At 4,295 mm long (45 mm longer) and 1,760 mm wide (65 mm wider), with an increased wheelbase of 2,700 mm (100 mm longer), it is one of the largest vehicles in its class. The Tiida will use the drivetrains as the Versa above. The surprise package is the new Tiida "DIG" turbo model with direct injection. This variant, only available on the Tiida hatchback, will produce around 190 hp and 240 Nm of torque from a turbocharged 1.6-litre.
The GCC will likely get both of these, the sedan and hatchback, by the end of the year, but without the turbo model. If there is any tinge of hope, it's the talks about introducing direct-injection and turbo models by various car dealers, as smaller-displacement engines producing more power and better economy will counter rising fuel prices. But its too early to be excited.
Keep track of UAE updates in the Nissan Tiida buyer guide.