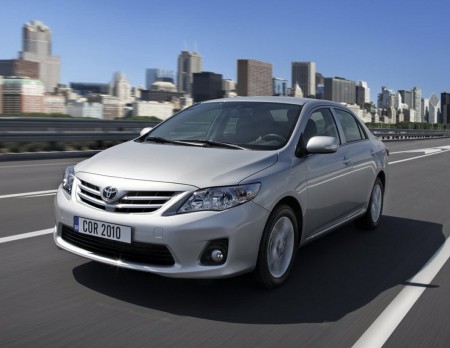 Al Futtaim Automotive, the UAE dealer for Toyota, Honda, Chrysler and various other brands, has opened new facilities around the country as well as announced their new offers for Ramadan as well as lease programmes.
The number of Toyota and Lexus showrooms in the UAE rose to 13 after a new Al Futtaim Motors branch was opened in Sharjah last month. Also in July, Al Futtaim's Trading Enterprises arm also opened a new showroom and service centre in Ras Al Khaimah for the Volvo, Chrysler, Jeep and Dodge brands.
For Ramadan, Al-Futtaim Motors is offering the opportunity to win Dhs 1 million to a lucky customer who purchases a new Toyota vehicle in the UAE during Ramadan. All customers will also receive an iPod or an iPad with their purchase this August.
Al Futtaim Motors has also announced special lease programmes for several models that skips the 20% down-payment rule with some "creative" accounting. The end result is that a customer can, for example, drive home a 2011 Toyota Corolla while paying only Dhs 999 as down-payment and Dhs 999 per month for the next 24 months. These finance offers will be available throughout the year.
Al Futtaim has also announced a similar financing offer for Honda, while their Ramadan incentive is to offer a free Toshiba 40-inch LCD TV or a Toshiba tablet PC to customers this month.
On another note, Al Futtaim Motors has mentioned that Toyota's market share in the UAE this year is a whopping 38.5% in new car sales. They're also pleased to report that Toyota is back at 95% production capacity after taking a hit during the Japanese earthquake in March, much quicker than anticipated, with 100% capacity achievable by winter. Honda's production has also seen similar recovery.