Honda Civic Euro 2012 hatchback prototype testing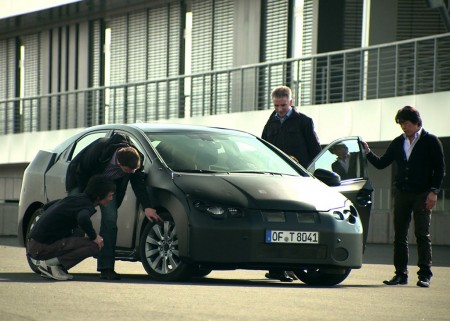 As seems to be customary nowadays, Honda has released their own "spy shots" of the 2012 Honda Civic Euro hatchback in prototype form.
The new 5-door hatchback will have a 147 hp 2.2-litre i-DTEC 4-cylinder diesel engine. A 140 hp 1.8-litre carryover petrol engine may also be offered as before. The Type-R is likely dead and gone for now.
Keep track of UAE and GCC updates in the Honda Civic Hatchback buyer guide.