So we got a 2012 Nissan GT-R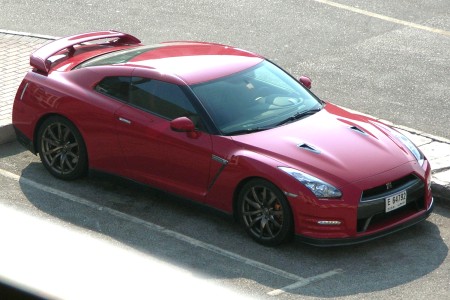 The 2012 Nissan GT-R is easily the most significant premium sports car to come out this year. The ironic part is it isn't even completely new, and yet, we were completely blown away by this latest version.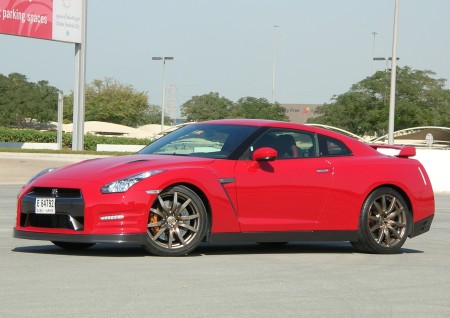 The GT-R received a barely-there frontal facelift for 2011, involving LED lights and not much else. Under the bonnet, it also received a dollop of horsepower. For 2012, it's got even more horses, and a host of other upgrades.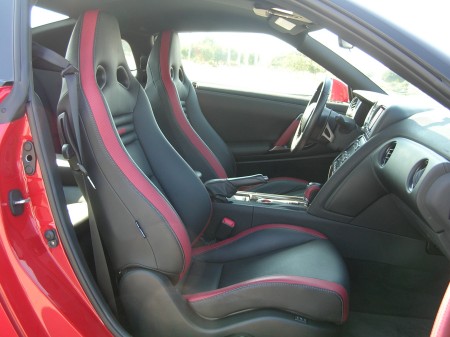 Additionally, our tester is the Black Edition, which adds custom red-trimmed Recaro seats, red and black interior trim and a dark headliner.
The latest GT-R models also feature real carbon-fibre interior trim now, although the overall cabin design remains the same. Those "R" toggle-switches are still there too.
The GT-R might be the most practical supercar out there, but it certainly isn't that practical. Still, it will fit your groceries.
Of course, grocery-shopping isn't what you buy a GT-R for. This car can murder Ferraris and Porsches without having the driver work too much. And it is much better than the 2009 Nissan GT-R we drove two years ago. We couldn't believe how much it has improved. More in the full review.