So we got a 2012 Toyota Camry SE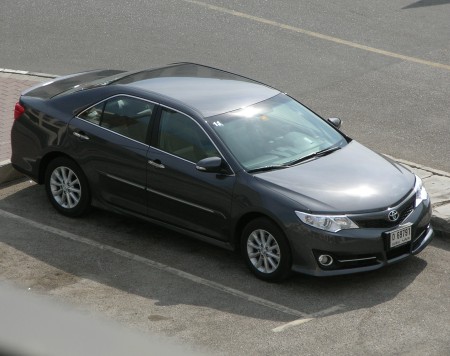 It's fun to keep repeating that the 2012 Toyota Camry is the most anticipated car of 2012. But as much as we like to repeat it, when we finally hit the road with one before anyone else, it didn't illicit any reaction from the public wherever it went. In fact, we started getting unwanted attention from tailgating taxi-driving jerks on the highway instead. Could no one notice the substantial changes beyond the badge?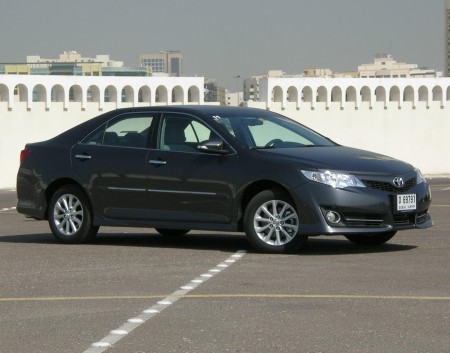 We find the new Toyota Camry is a good-looking car, even if many will make fun of it for its badge and find faults with it. That front bumper is unique and the overall profile is perfectly proportioned.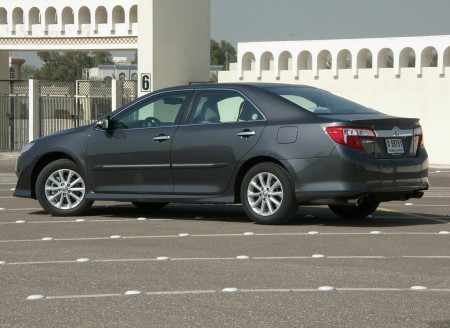 The rear is harder to judge however. It's been squared off, and those tail lights are oddly shaped. The dual exhaust tips add 3 hp over the single-tipped base model.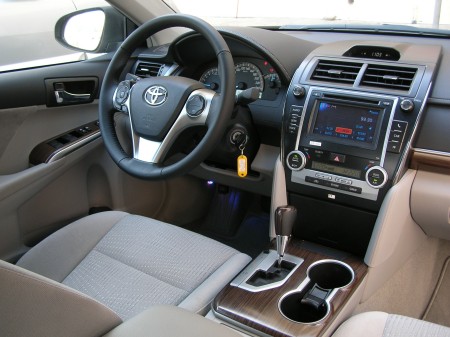 The interior is nice enough, and the Camry now becomes the only vehicle in its class to have a standard stitched dashboard, even in the base model. Our car is a step higher than the base, but it still comes with dual-zone auto a/c, fake wood trim, Bluetooth, illuminated door sills and blue mood lighting.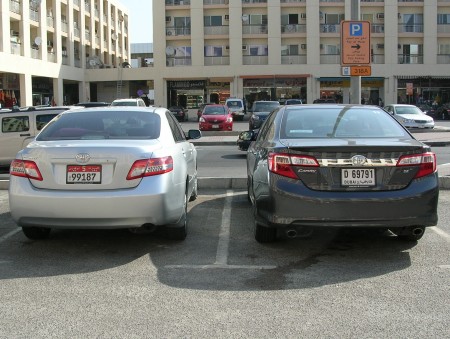 The new Camry drives much better than the old one, but it is the practicality side of things that matter most to buyers. So we did a comparo with the old model. More on that in later reviews.