Video of the week: Rolls Royce Phantom countryside drifting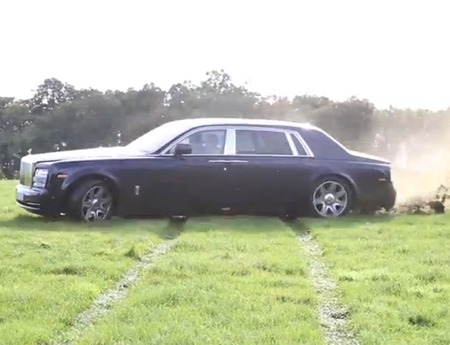 So the boss goes out of town. The driver has the keys to a Rolls Royce Phantom. There are huge empty open areas around the mansion. What does he do? Well, do some drifting of course!
Either the video clip was made by the owner who has vulgar amounts of money, or by the driver who heard rumours that he is about to lose his job since he scratched the door on the Rolls Royce. So he decides its time to have a little fun and unleash that 6.8-litre V12 under the hood, good enough to produce 453 hp and 720 Nm of torque.
Whatever the story, not everyday you see a Phantom get abused like that!