Long-term update: How much power has our Range Rover lost since new

So how's our much-maligned Range Rover doing? Perfectly fine, actually. It's become our daily driver, used even for the occasional trip to Abu Dhabi. This kind of reliability is more than we ever could've hoped for. But the 282 hp 4.4-litre V8 engine is nine years old now, with around 107,000 km on the clock. Wouldn't it be interesting to see if it has lost any performance over the years, as is supposedly the case with all engines?
When we bought the jolly green giant, we renewed a few slightly-seepy gaskets more as a preventive measure, but the car ran perfectly fine as is, and getting the work done did not make any difference to the performance that we could feel. All services were performed as needed over the course of its life, and it never needs a top-up between oil changes.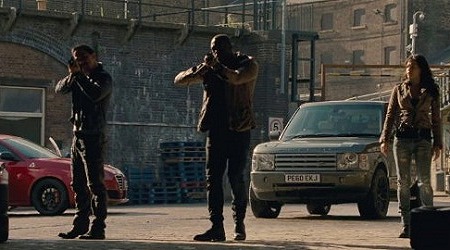 The real surprise came when we did a 0-100 kph run a few months ago, in the middle of summer and right after a non-dealer oil change, in what was a celebration of its unacknowledged appearance in Fast & Furious 6. The official manufacturer time is 9.2 seconds. We got 9.3 seconds. In hot weather. How's that for retaining horses?
Original Mileage When Bought: 99,980 km
Latest Mileage To Date: 106,900 km
Latest Average Fuel Economy: 18.8 litres/100 km
Cost of Latest Problems: Dhs 0
Cost of Latest Maintenance: Dhs 250

Total Non-Fuel Running Cost Since Bought: Dhs 9680