2015 Mitsubishi Pajero previewed in electric concept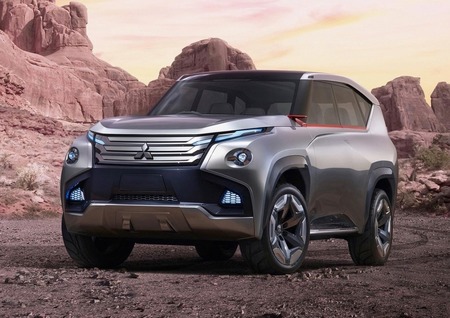 A redesign of the popular Mitsubishi Pajero is long overdue. Selling in big numbers as a cheap alternative to the Toyota Prado, the Pajero has carved a niche for itself in the UAE and elsewhere. But it seems Mitusbishi is busy experimenting with what direction to go in with the next-generation model.
Seen here is the Mitsubishi GC-PHEV concept, or 'Grand Cruiser Plug-in Hybrid Electric Vehicle' if you like. Displayed at the recent Tokyo Motor Show, the GC-PHEV mates a supercharged 3.0-litre V6 petrol engine and an 8-speed automatic transmission with a plug-in hybrid system comprising of a high-output electric motor and a high-capacity battery to deliver permanent four-wheel-drive performance.
Mitsubishi says it is intended to create the vision of "an imposing yet eco-friendly vehicle speeding across a vast terrain". With word trickling in that the next-gen Lancer Evolution might go hybrid, it's safe to say that Mitsubishi might be thinking of going hybrid with the Pajero as well. The current model is horrendous with fuel economy, but going partial-electric would be taking it to the extreme.
Whatever Mitsubishi decides in terms of powertrain, it's safe to say that some design cues from this concept might actually end up on the production Pajero when it pops up a year from now.
Check out current GCC prices in the Mitsubishi buyer guide.