Aston Martin Lagonda indirectly revealed by Oman Air

The new Aston Martin Lagonda has been inadvertently revealed in a series of "tweets" by Oman Air and others, after the car spent time in Oman for hot-weather testing.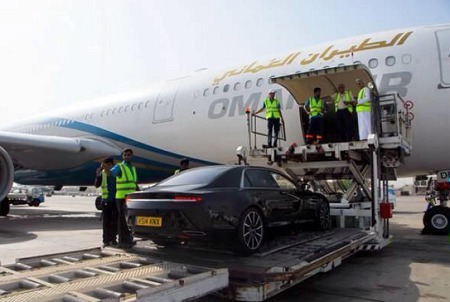 It is unclear at this time how involved the airline was in the Lagonda's development, other than just providing transportation.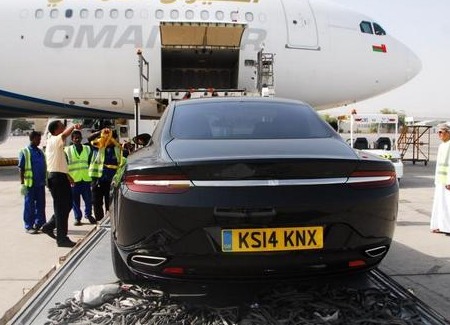 The Lagonda was earlier announced as a Middle East-only exclusive model, with purchase possible on invite only.
The unremarkably-styled sedan should have a very high price tag, and while no other details are known so far, it is likely yet another rehash of the aging DB9 platform.