Oshkosh JLTV set to replace the Humvee in US Army
Oshkosh Defence has won a US$ 6.75 billion contract from the Pentagon to build U.S. Army ground vehicles that will replace an aging fleet of Humvees.
Oshkosh — not to be confused with children's clothing brand OshKosh B'Gosh — will build around 17,000 joint light-tactical vehicles (JLTV), and eventually replace all 55,500 Humvees in a deal set to be eventually worth around US$ 30 billion or more.
Oshkosh beat out Lockheed Martin, the world's largest defence contractor, and Britain's BAE Systems, as well as AM General, the privately-held company that built the original Humvees. Other bidders were Navistar, General Dynamics and even Ford. Oshkosh were always the favourite to win the contract since they provided thousands of tailor-made all-terrain M-ATV vehicles for U.S. troops in Afghanistan and the JLTV will be a variation of those.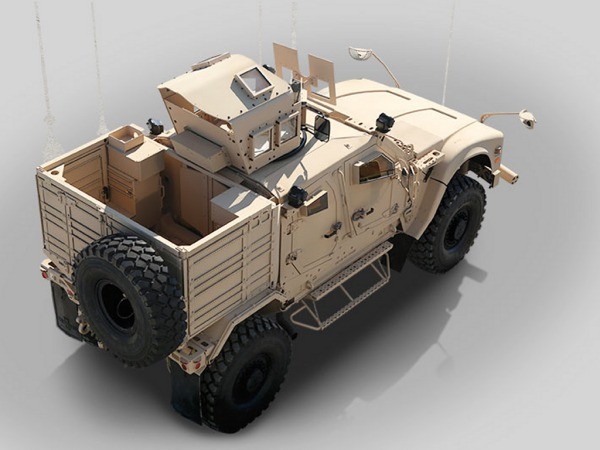 Unlike the Humvees, the Oshkosh JLTV is set to be much more rigid. It will have the protective armour of a tank but can move around just as easily as the Humvee. It will also have better communications gear and be able to carry significant amounts of cargo.
Production is set to begin during the first quarter of 2016, with delivery of the first units to the U.S. Army slated for some time in 2018.