Facelifted 2017 Volkswagen Amarok sketches "leaked"
A few sketches of the facelifted Amarok pickup from Volkswagen have been "leaked" recently. The new model has a refreshed interior as well as an updated exterior.
The exterior design has grown edgier with the most obvious changes being to the front and rear bumpers along with the redesigned head and tail lamps. The front grille is also worked on a bit. The new model retains the dimensions of the old model.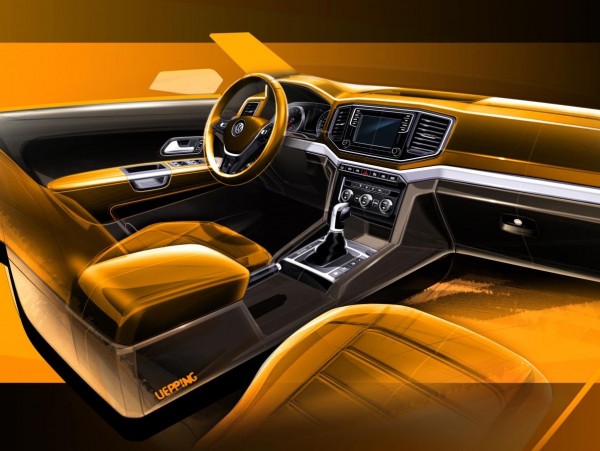 The interior of the Amarok looks closer to that of a normal car now. The touchscreen has been pegged higher on the centre console. The a/c vents have ditched their circular style for a new squarish look. They also get chrome highlights.
The Amarok is currently available with a 2.0-litre inline-4 engine which produces 160 hp and 300 Nm mated to a 6-speed manual transmission. The new model may retain this drivetrain but the possibility of a new motor cannot be ruled out.
The Amarok is potentially a strong rival to the likes of the Mitsubishi L200, Nissan Navara and the Ford Ranger, if placed properly in the price spectrum.