So we got a 2017 Ford Edge Sport
The Ford Edge Sport has been around since late last year, as the top dog in the redesigned Edge line-up. While we did drive the regular Edge Titanium in Jordan in 2016, the Sport is an entirely different beast.
That beastliness comes from the turbocharged motor under the hood, but external visual cues hint at that performance potential with massive 21-inch alloys, blacked-out trim and body-coloured cladding.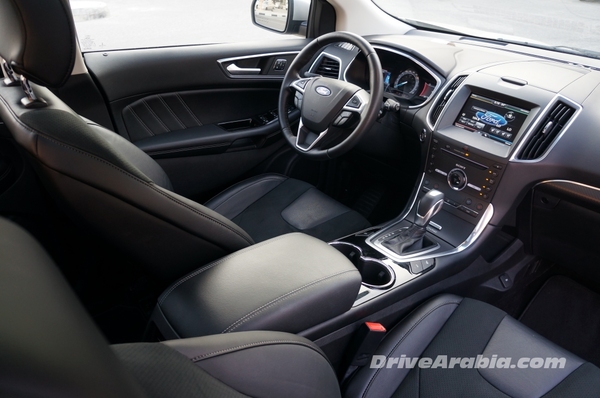 Inside, it's largely standard Edge, except it's optioned up to the hilt with premium-grade safety features.
The new Ford Edge is a vast improvement over the previous one, and we got to compare them directly since our offroad monkey Vivek Menon's family happens to own one. Both cars were part of an advertorial feature we did earlier. As for the actual Ford Edge Sport road test, it's coming soon.