First drive: 2018 Volvo XC60 in Turkey
Volvo has been undergoing a bit of a renaissance ever since they got bought out by Geely. The Chinese carmaker has taken a hands-off approach to running the quintessentially-Swedish brand, allowing Volvo to explore riskier design ideas, moving them from the almost-premium segment to competing with proper luxury marques, one model at a time. After the well-received XC90 and the conservative S90, the all-new XC60 compact crossover we drove in Turkey may just be their best model yet.
Based on Volvo's new platform, the 2018 Volvo XC60 comes in a conservatively handsome skin, spiced up with new interpretations of Volvo's "Thor's Hammer" headlights and D-pillar tail lights. The "regular" models have some chrome trimmings on the front bumper's faux air-intakes, while the R-Design models lose the chrome and gain larger faux intakes on the front bumper. There's also a selection of wheels ranging from 18 to 21 inches.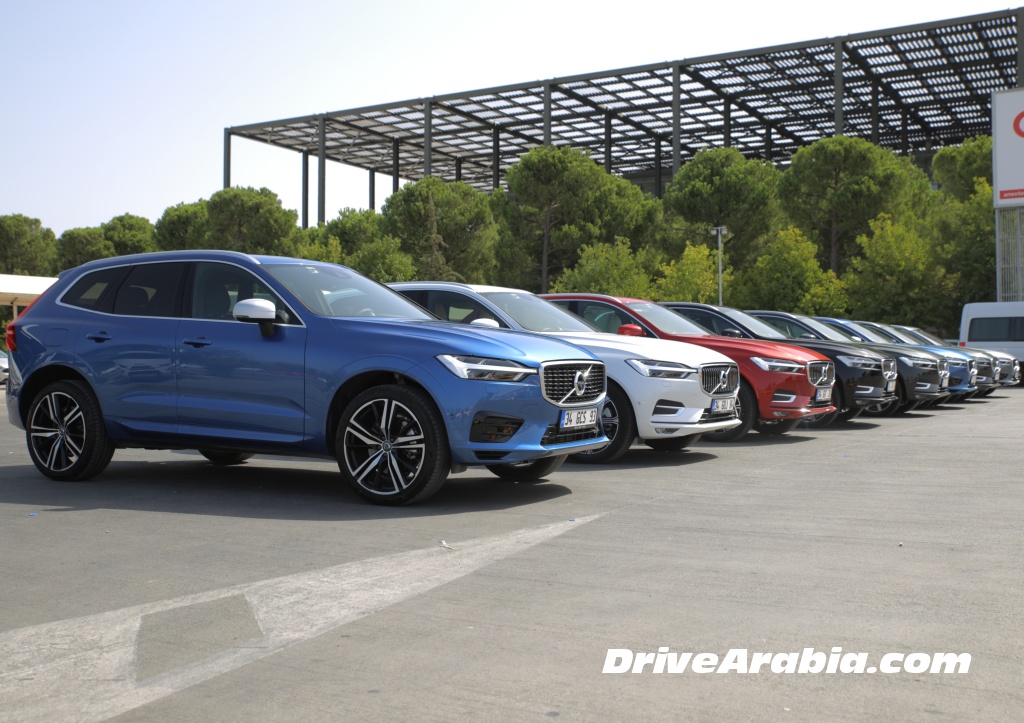 The interior takes the cake though. The attention to detail is immense, with options such as hand-finished 'drift wood' or textured metal dash trim, diamond-cut rotary control knobs in the middle of the air vents, and the fancy engine-start 'knob' alongside a patterned-chrome drive-mode selector. The only other cars with this much detailing are S-Classes and Bentleys. It also has Volvo's now-trademark iPad-like touchscreen, which includes nav, around-view camera and a/c controls as well.
Of course, it is still an entry-level premium vehicle, so there are still hard plastics along the centre-console and the glovebox cover, but these are on par with its German rivals. Dare we say it, the XC60 also feels more spacious in the back, while up front, the thin A-pillars lead to good forward visibility around corners.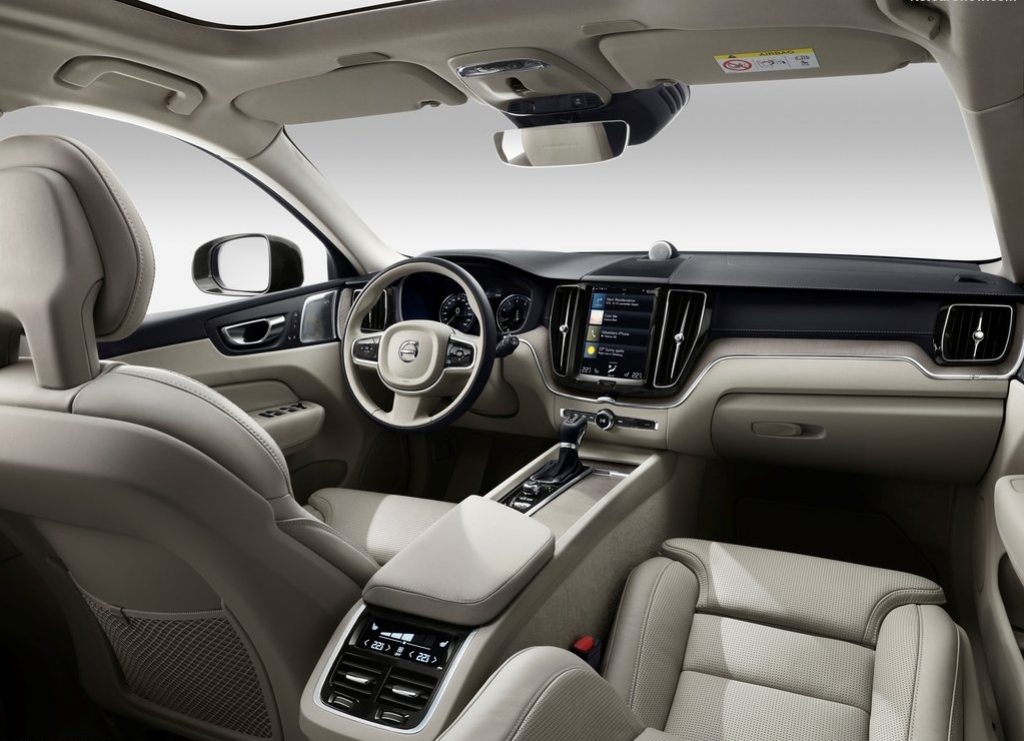 Speaking of corners, the suspension tuning offers a good balance between comfort and handling, managed by the optional air suspension. We felt no obvious body roll in the Volvo on the twisty mountain roads of Marmaris, and the handling is generally neutral. That being said, a BMW X3 will outhandle it any day.
The ride is quiet and comfortable for the most part, with some jitter only felt on rough surfaces. The texture of such road can be felt through the well-weighted steering wheel, but it feels numb on smoother roads. Oddly enough, the "sport" mode didn't make a massive difference in either ride quality or agility.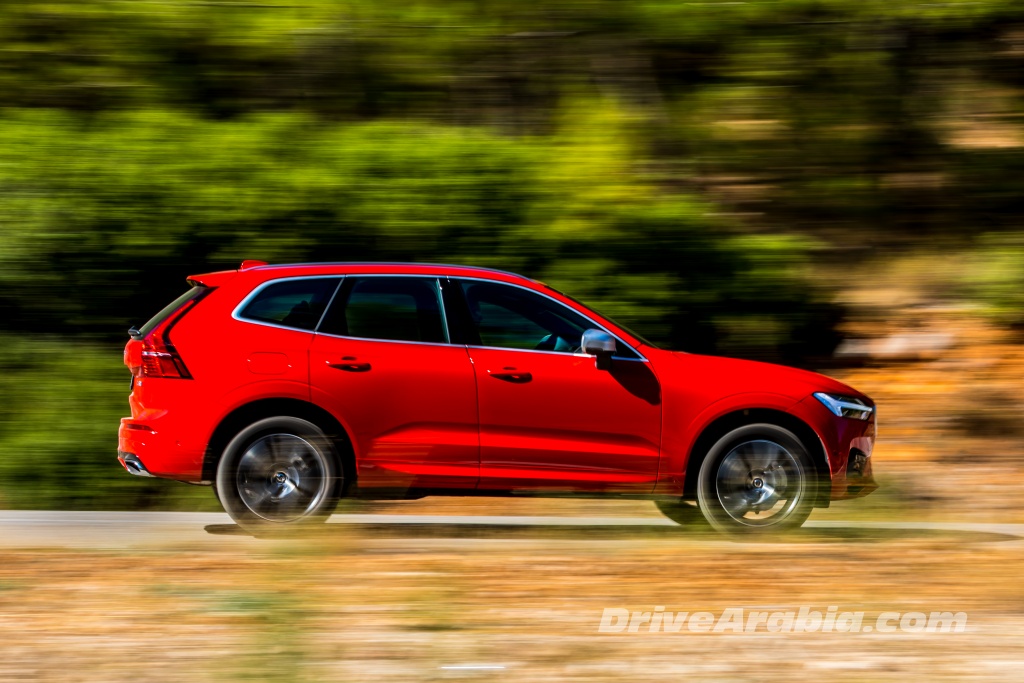 With standard all-wheel-drive and offered in 254 hp turbocharged T5, 320 hp twincharged T6 and 407 hp twincharged hybrid T8 variants, we drove the T5 in Inscription and R-Design trims.
The T5's turbocharged 2.0-litre "base" engine is plenty powerful. Given its small displacement, it's not quite as torquey as 6-cylinder turbo motors. The more-powerful T6 we rode in briefly didn't feel much faster in spirited driving (it too has a 2.0-litre, just with a supercharger tacked on alongside the turbo). Both motors suffered from a minor delay in responding to requests for instant power, possibly a combination of low-rpm turbo lag and time-consuming multiple downshifts. Otherwise the 8-speed is generally agreeable in all other situations, requiring only the occasional manual downshift while climbing an incline.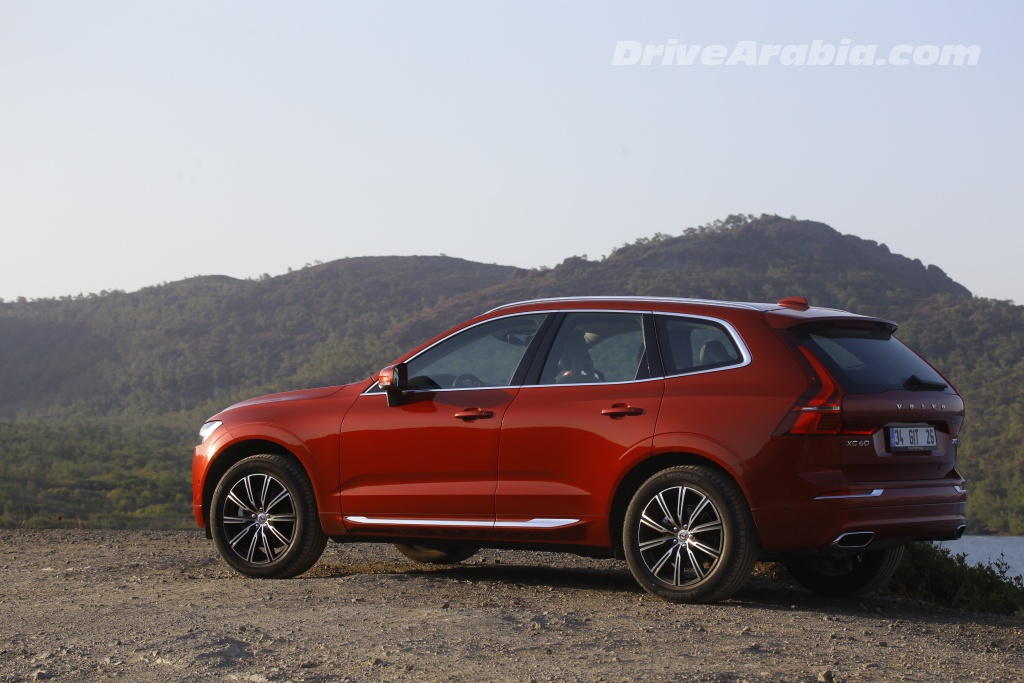 We didn't do any serious offroading other than climbing some gravel trails, which the XC60 handled with ease. We didn't even need to raise the air suspension. As for its standard City Safety and optional Pilot Assist semi-autonomous driving features, we didn't try those either, but apparently it can now stay in lane around curved highways and even help steer away from obstacles or oncoming cars.
The XC60 is easily Volvo's best product right now. No other crossover in its category even comes close in terms of design-craft, even from well-established luxury brands. While it may not offer the razor-sharp driving focus of the likes of BMW and Porsche, no one ever asked for that in this segment either. It largely gets the comfort and style parts right, which are exactly what the target market asked for.
Photos by Mashfique Hussain Chowdhury & Volvo.